tue27sep3:30 pm5:00 pmApple Cider Making3:30 pm - 5:00 pm 100b Valley Farm Rd.Pineland Farms Department:Education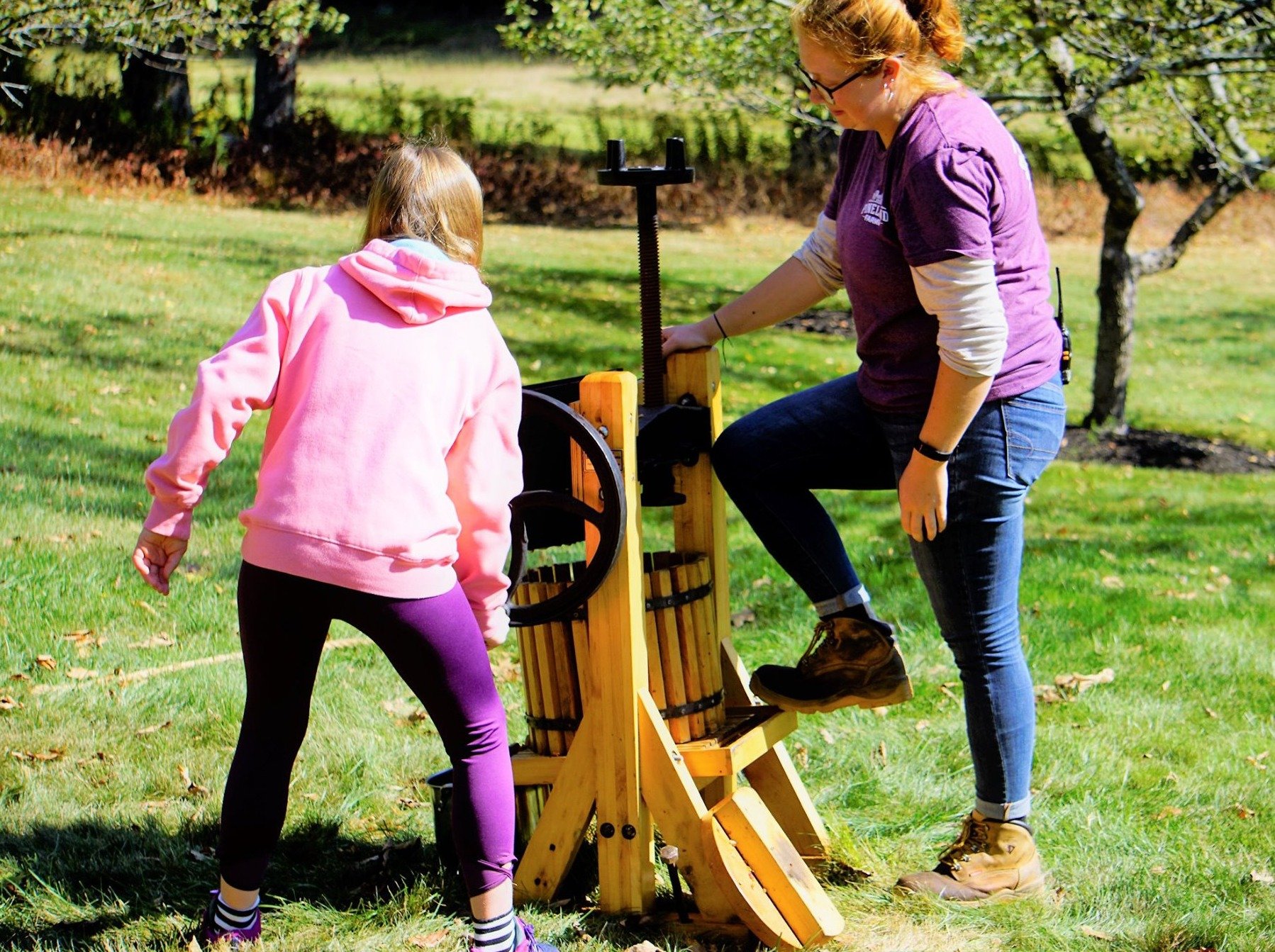 Event Details
Fall Apple Cider Making
Date & Time: September 22, 27 – 10 – 11:30AM and September 22, 27 – 3:30 – 5PM
Event Type: Family Program
Location: Education Barn
Fee: $7 per person- (all ages) | Season Pass Holders use discount code at checkout. Pre-registration Required.
Description:
Join us as we pick apples from our apple orchard and learn how fresh apple cider is made. Enjoy a taste before heading home.
Questions? Contact the Education Department: 207.650.3031 or education@pinelandfarms.org
Visiting with a group of 10 or more? Please use our group visit sign up form.
Directions to the Education Barn: Follow GPS directions to the Market at 15 Farm View Drive, New Gloucester, Maine. Continue past the Market on Farm View Drive and take your first left onto Valley Farm Rd. Follow Valley Farm Rd. until you see the Smokehouse Visitors Center (white silo) on the right-hand side. Take the right hand turn immediately after the Smokehouse down to the Family Farmyard. The Education Barn is the largest barn in the farmyard.
Before visiting please click here to review our COVID-19 Policies.
Time
(Tuesday) 3:30 pm - 5:00 pm
Location
Education Barn
100b Valley Farm Rd.
Organizer
Educationeducation@pinelandfarms.org - 207.650.3031