EQUIPMENT MAINTENANCE DEPARTMENT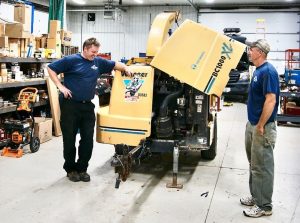 Pineland Farms, Inc. Equipment Maintenance Department oversees all day-to-day maintenance and repair tasks that keeps Pineland Farms in working order. Duties include important farm equipment and tractors, light/heavy trucks, recreational vehicle and implement maintenance, repair and fabrication efforts required for the overall operation of organization.
Equipment Maintenance Year-round Opportunities:
N/A – Check back for future opportunities.