Facility Rentals
Reception Venues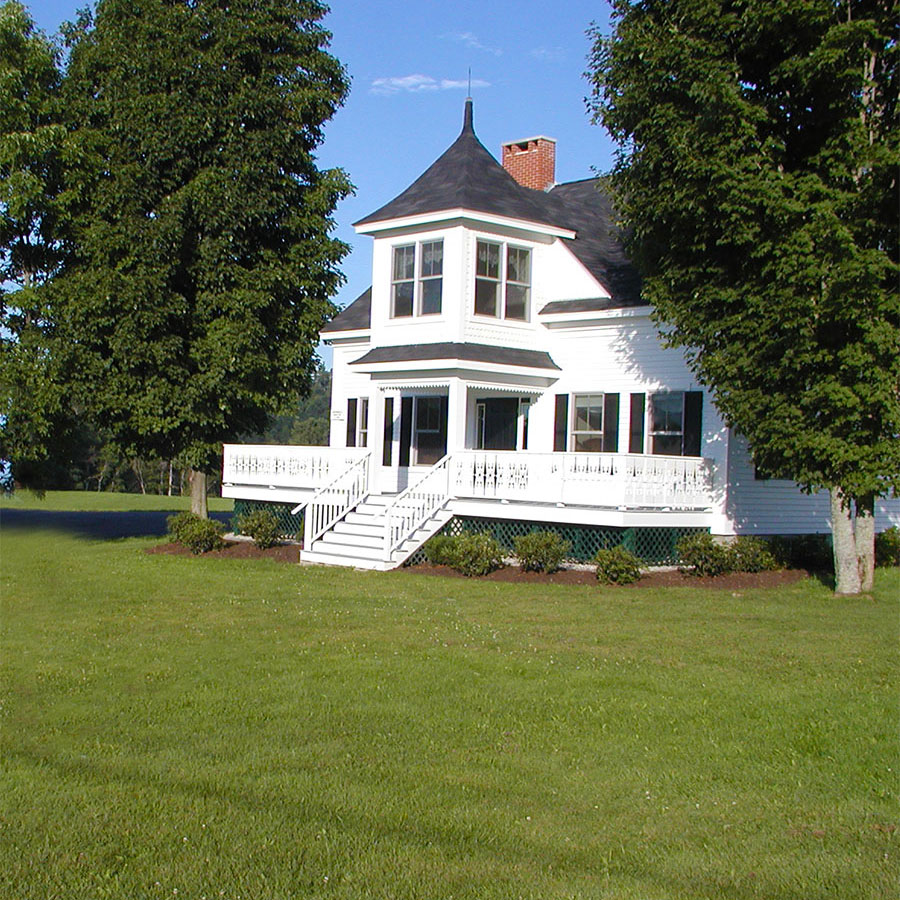 MERRILL FARMHOUSE
stay, celebrate, and enjoy the scenery
Merrill Farmhouse is a countryside gem just a few miles from our main campus. The property sleeps 21 guests with a gourmet kitchen, billiard room and large dining area. The attached restored barn with stunning views is perfect for a rustic chic wedding. Expand the space with a tent on the side lawn. Host a rehearsal dinner right on site and make the most of the weekend.
The Black Tie Company is now booking private events and weddings, as well as corporate functions for up to 75 guests, at Merrill Farmhouse.
Event Capacity: 75
Find out more about the Merrill Farmhouse.
---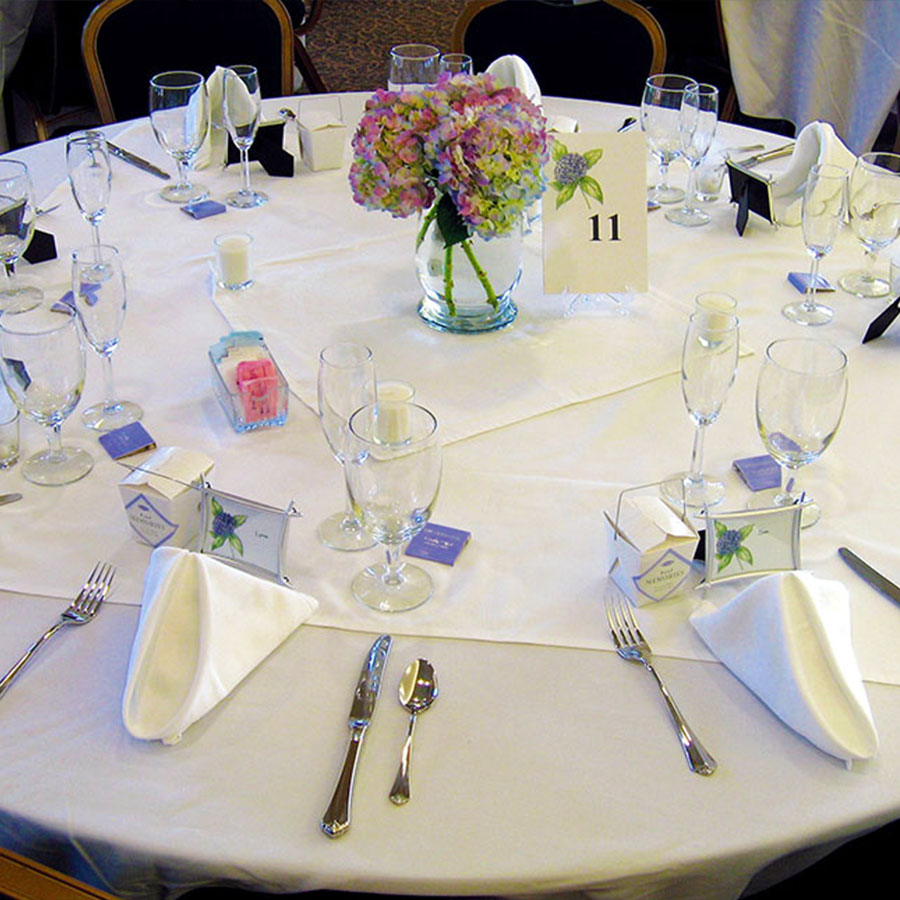 MOUNT WASHINGTON ROOM
formal elegance and views of Mount Washington
Our beautifully appointed Mount Washington Room offers formal elegance, air-conditioned comfort, and a choice of buffet or sit-down dining. Large windows and easy patio access offer views of the White Mountains. Setup includes tables, chairs, dance floor, stage and guest book stand.
Event Capacity: 250
Find out more about the Mount Washington Room at The Commons.
---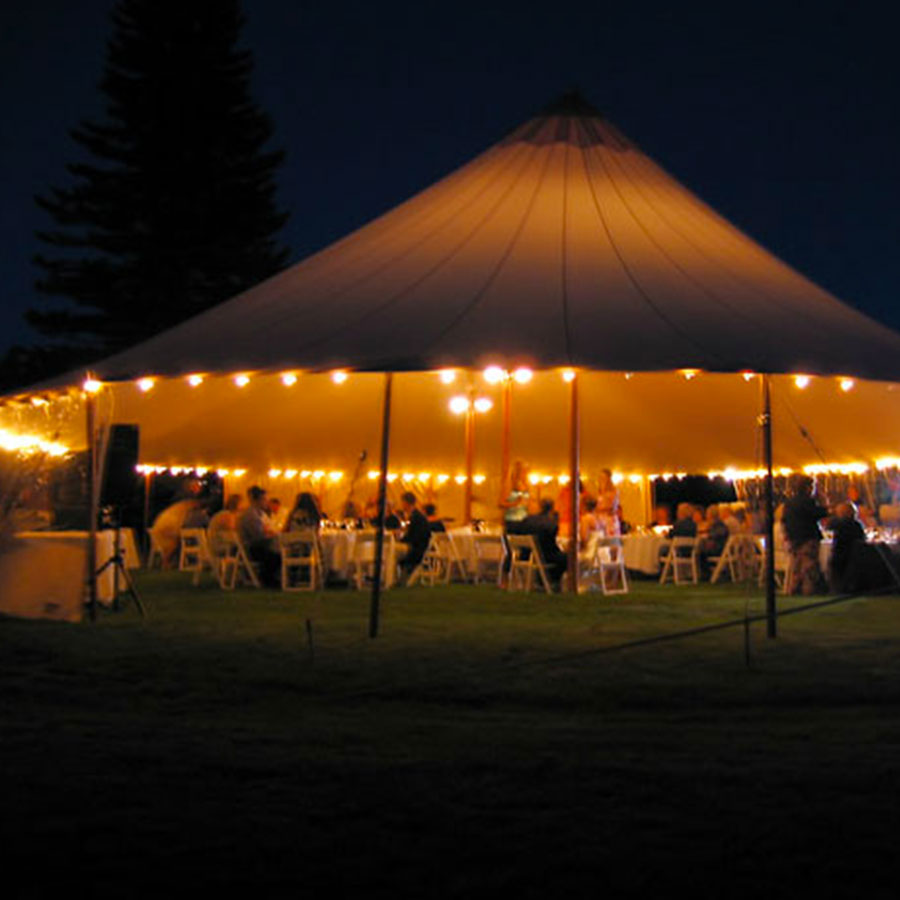 ALFRESCO UNDER THE WHITE TENT
open-air comfort, rain or shine
Celebrate in spacious comfort in our wooded The Grove, or large lawn near our Conference Center with a pergola covered patio. Setup includes tables, chairs, guest book stand, stage, and portable facilities (The Grove) or use of indoor rest rooms (Conference Center). Larger tents available; please contact us to discuss options and pricing.
Event Capacity: 300
Find out more about the Banquet Tent.
---
CEREMONY LOCATIONS
Ceremony reservations include setup for venue with arbor, floral stands, chairs and use of a rain venue. Ceremony rentals add an additional thirty minutes to your total wedding event time. Use of the location for a cocktail reception will require additional catering charges. For more information on catering and charges associated with catering, please contact info@theblacktieco.com or 207-761-6665.
All other inquiries please direct to our Conference and Accommodations Coordinator, Cheryl Jalbert at cjalbert@pinelandfarms.org or (207) 688-4800 x11.
---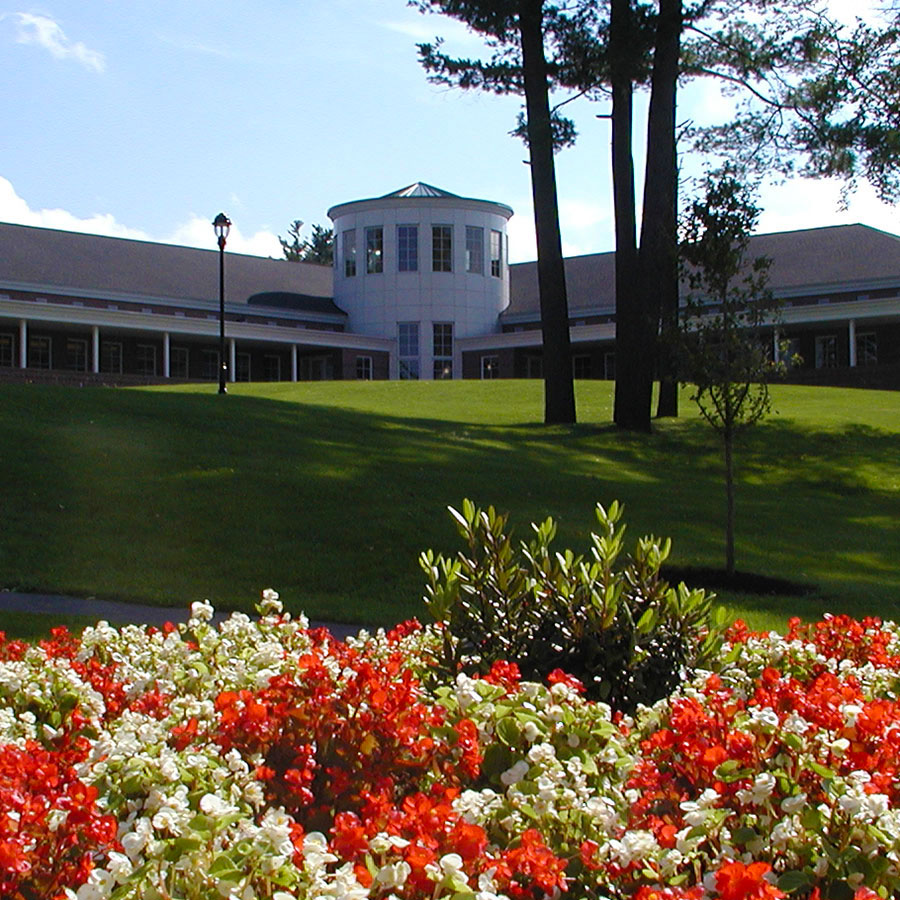 THE COMMONS PATIO
only a few steps from "I do" to "Let's dance"
Located just outside our Mount Washington room reception. With views of the White Mountains, this convenient setting accommodates seating for a large guest list.
Event Capacity: 250
Find out more about the
The Commons
.
---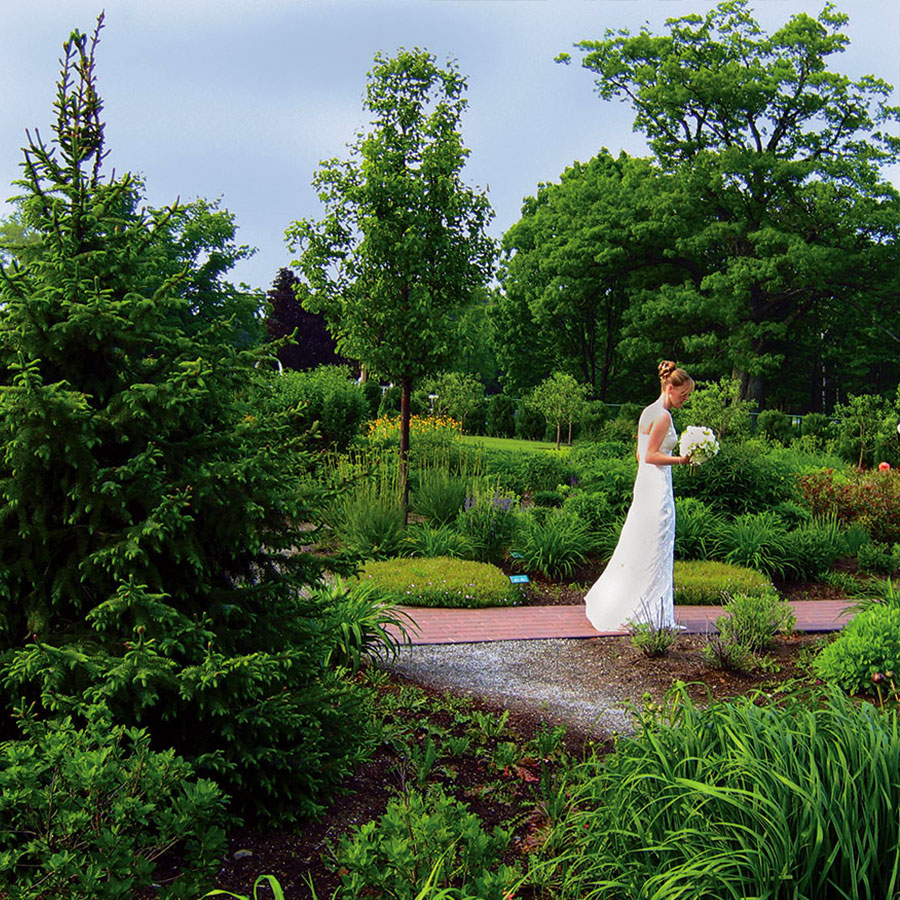 ROMANTIC FLOWER GARDEN
a peaceful and private sanctuary
The Garden at Pineland Farms is a peaceful, elegant and private outdoor venue ideal for your ceremony, photos, and cocktails. Beautifully designed and maintained, our one-acre garden contains thousands of flowering annuals, more than a hundred perennial varieties, dozens of fruit trees and bushes, and ornamental grasses and conifers. Brick-paved walkways, a tiered fountain, a garden swing and an apple grove.
Event Capacity: 125
Find out more about the The Garden.
---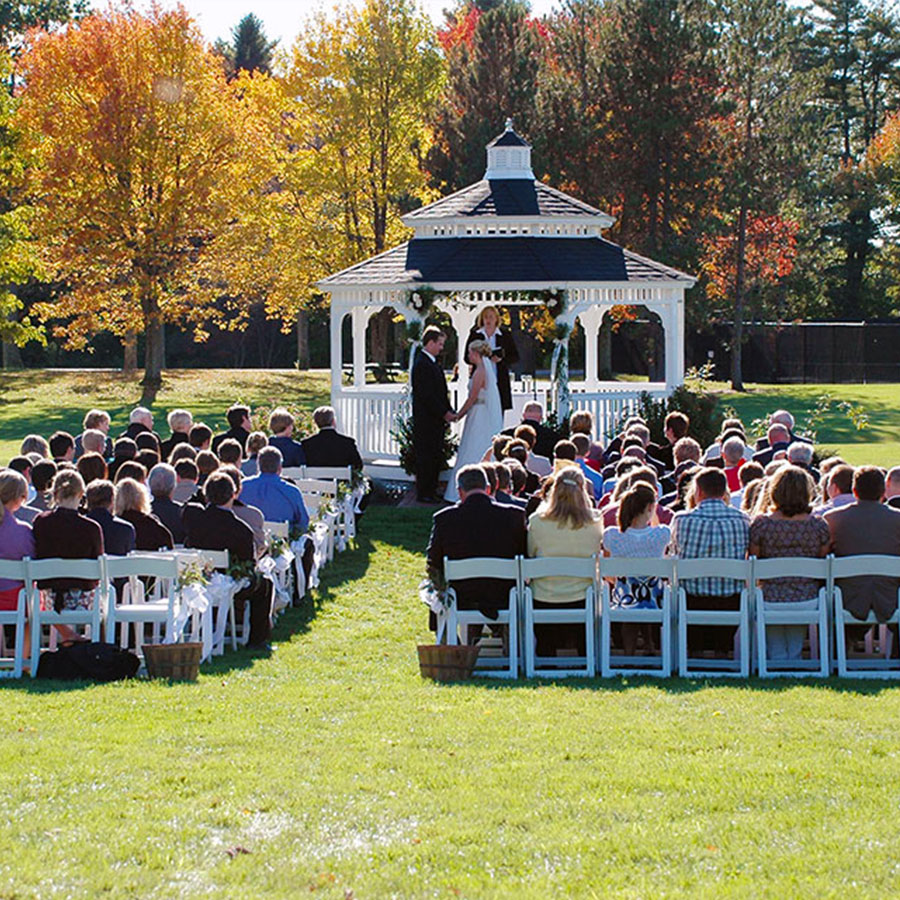 VICTORIAN-STYLE GAZEBO
two traditional and elegant gathering venues
Exchange vows at one of our gazebos. The White Mountain Gazebo accommodates seating for larger guest lists on a treed lawn overlooking the mountains. The Evergreen Gazebo provides a more intimate forested setting with a pond and footbridge.
Event Capacity: 300
Find out more about the The Gazebos.
---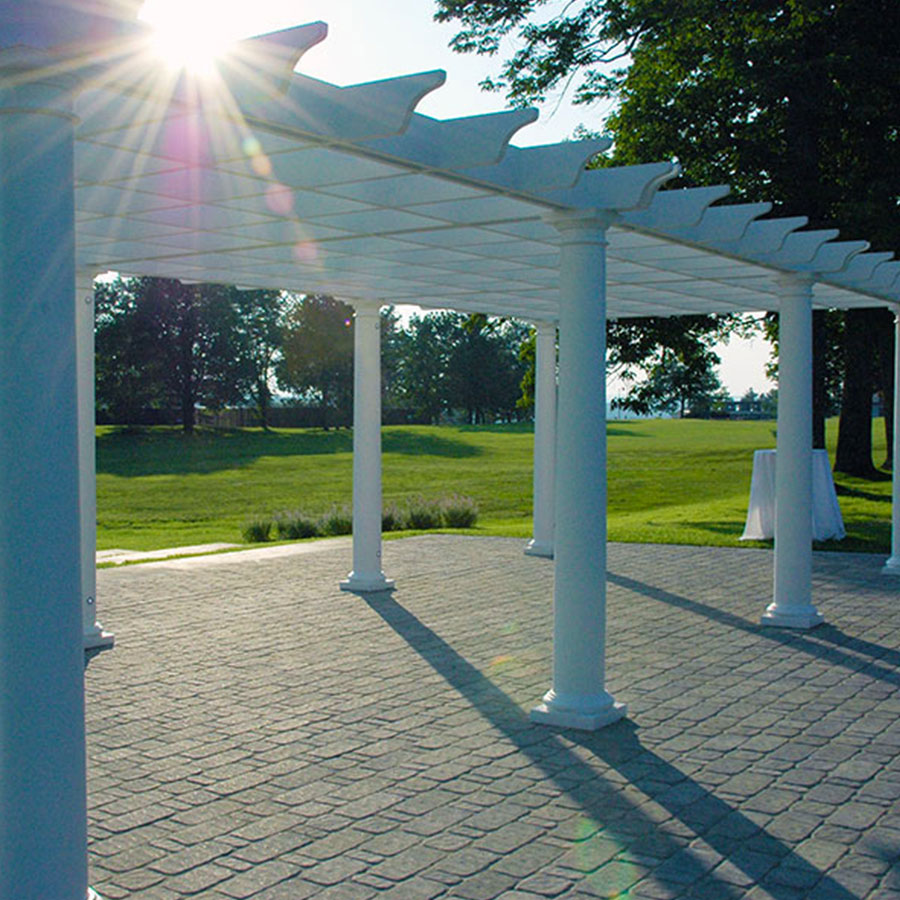 OLD WORLD PERGOLA
grand white columns with pure elegance
Our raised pergola patio with tall white columns is an elegant ceremony venue just steps away from your tented reception.
Event Capacity: 300
Find out more about the Pergola.
---
GATHERINGS VENUES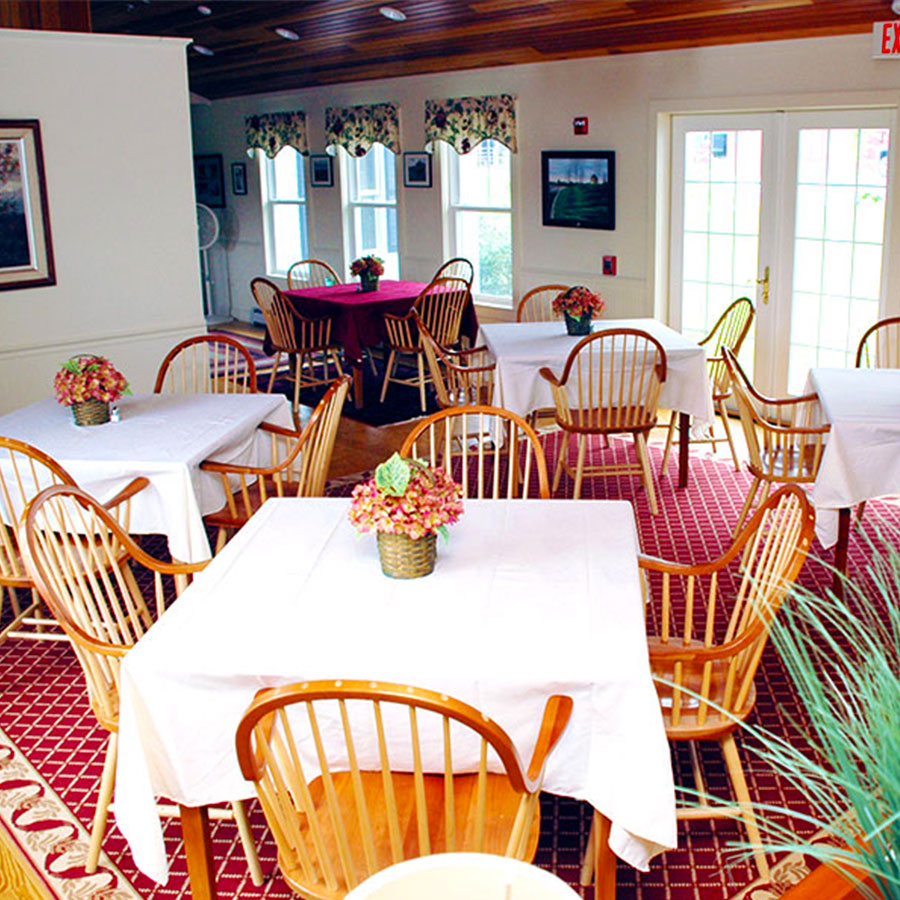 INTIMATE GATHERINGS
If you are planning a small gathering, The Guest Houses at Pineland Farms are the perfect venue for an intimate wedding, a cocktail party, or family celebration. Relax in comfort while The Black Tie Co. provides full service catering.
---
For facility rentals and reservations, Inquire online or contact Cheryl Jalbert, Conference and Accommodations Coordinator, at cjalbert@pinelandfarms.org and (207) 688-4800 x11.
Trolley and Shuttle service available. Please inquire with our Event Planners for pricing and services available.