Equestrian Center
WHAT IS THE EQUESTRIAN CENTER?
The Pineland Farms Equestrian Center is a state-of-the-art facility that breeds and promotes quality Morgan horses. We are home to Cabot Morgans and the National Museum of the Morgan Horse and also host horse and livestock shows and other special events throughout the year. Cabot Morgans does not offer public riding lessons or boarding. Call 207-831-4989 for more info.
---
HOURS
Equestrian Center & National Museum of the Morgan Horse
Thursday-Saturday 9am-2pm.
LOCATION
1545 Intervale Rd. New Gloucester, ME 04260
FACILITIES
Located in the beautiful rolling hills of southern Maine, Pineland Farms is home to a world class equestrian center which includes indoor and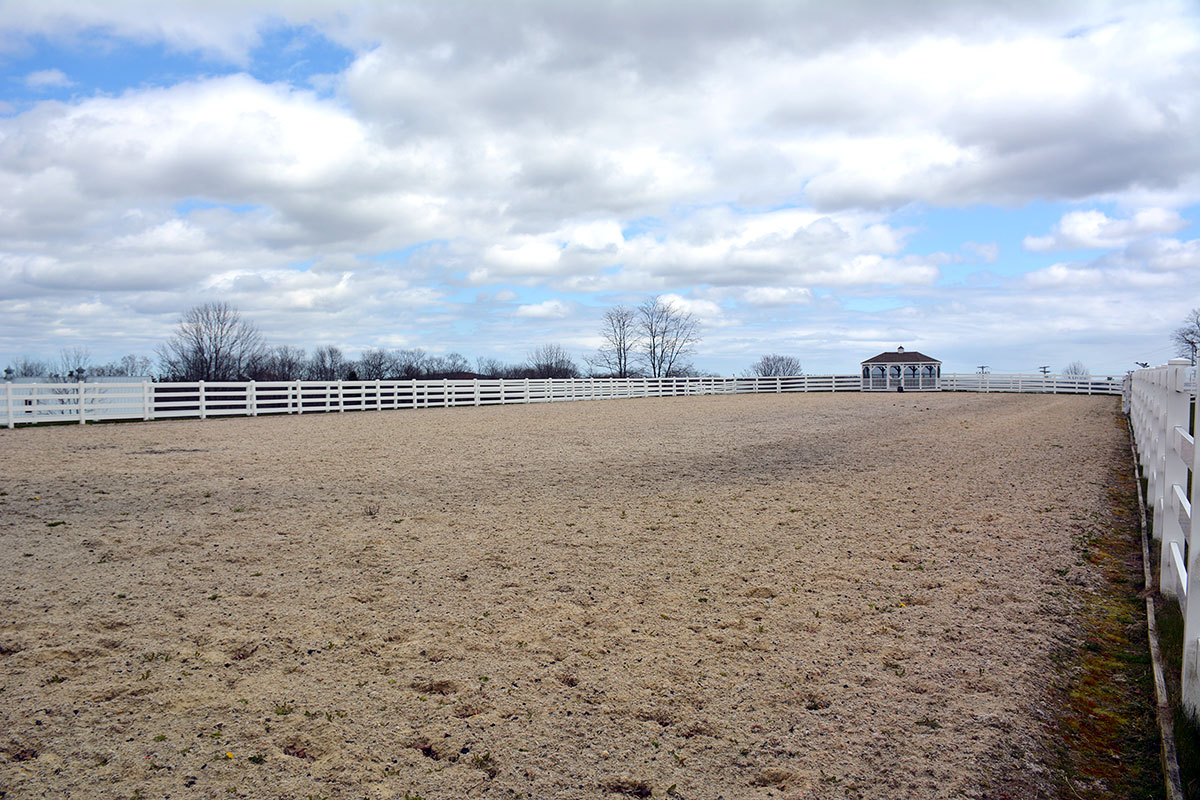 outdoor arenas, stabling for 30 horses and housing for athletes. The Equestrian Center's 260′ x 100′ heated indoor arena is one of the largest of its kind in the United States and can hold a full ring plus seating for 1100 spectators. The outdoor arena measures 250′ x 100′ and is surrounded by expansive views of the surrounding countryside all the way to New Hampshire's majestic Mt. Washington.
---
CABOT MORGANS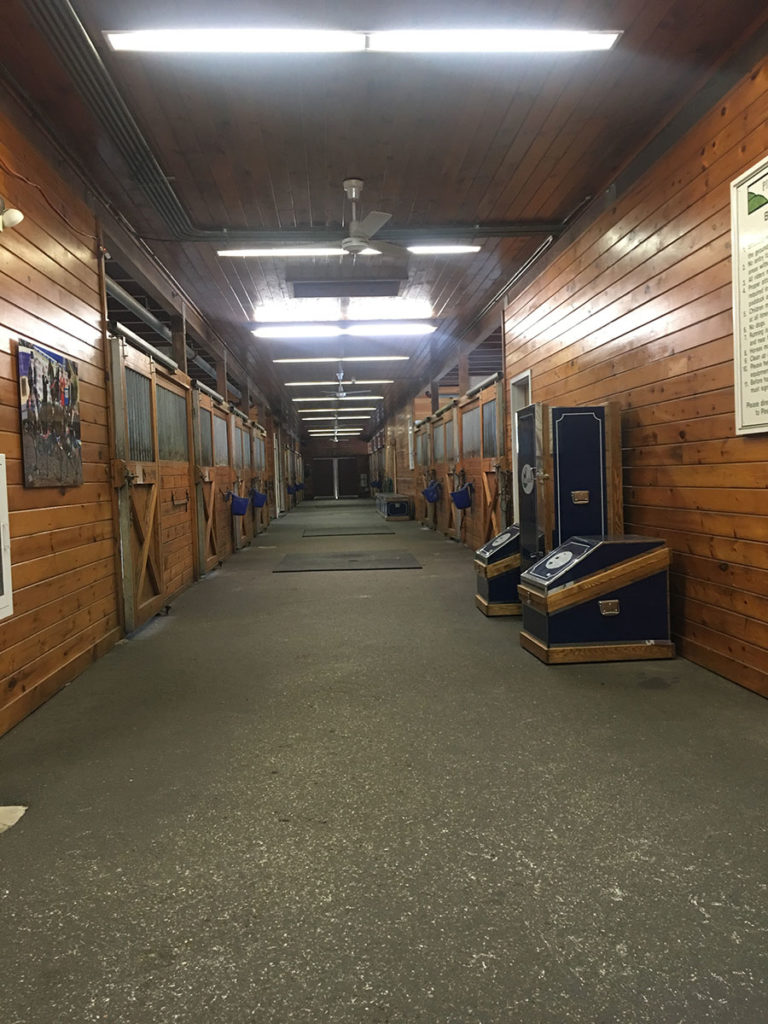 The Equestrian Center is home to Cabot Morgans, a nationally-known Morgan breeding operation. The Morgan horse is the first true Registered American breed based on bloodlines. Born in 1789, Justin Morgan, originally known as "Figure", was the founding sire of the Morgan breed. Based in Vermont, Justin Morgan passed along to his offspring a distinct type or breed of horse unique to America. Morgans are reliable, loyal and known for versatility.
Rick Lane, Cabot's owner/trainer has trained, bred and shown Morgans for almost 40 years. Cabot is the recipient of the American Morgan Horse Association's Breeders Hall of Fame, New England Morgan Horse Association's Hall of Fame , Person of the Year in 2020, and the 2017 AMHA Golden Reins Award. Local, regional and national honors adorn the walls at the Equestrian Center.
Currently the horses housed at the Equestrian Center are comprised of retired Morgan show horses, broodmares and foals from the two breeding programs that Rick manages. Mendonhall Morgans has been a client for 25 years and The Robinson Family Trust is the newest venture. He expects to have up to 20 foals this year.
Rick Lane has also managed Maine Event Morgans , another client for the past 25 years, producing many World -Titled Morgans. Many of the retired show horses on the farm are from this program. Maine Event Morgans, also an American Breeders Hall of Fame and Maine Morgan Horse Club Hall of Fame recipient, and has been recognized at all levels.
The Pineland Equestrian Center is available for events. Facilities include the heated indoor arena (260' X 100'), outside arena ( 250' X 100'), stabling, reception area, banquet room ( up to 120 guests) and conference room. The Equestrian Center offers a unique setting and experience and is available for hosting equine or other related events, clinics and shows.
Contact Cabot Morgans for event planning at 207-831-4989.
Cabot Morgans does not offer public riding lessons or boarding.