Outdoor Venues
Pineland Farms offers a unique rural setting for your next outdoor function. The Garden, Banquet Tent, Gazebo and Pergola provide opportunities for creative planning in unique settings.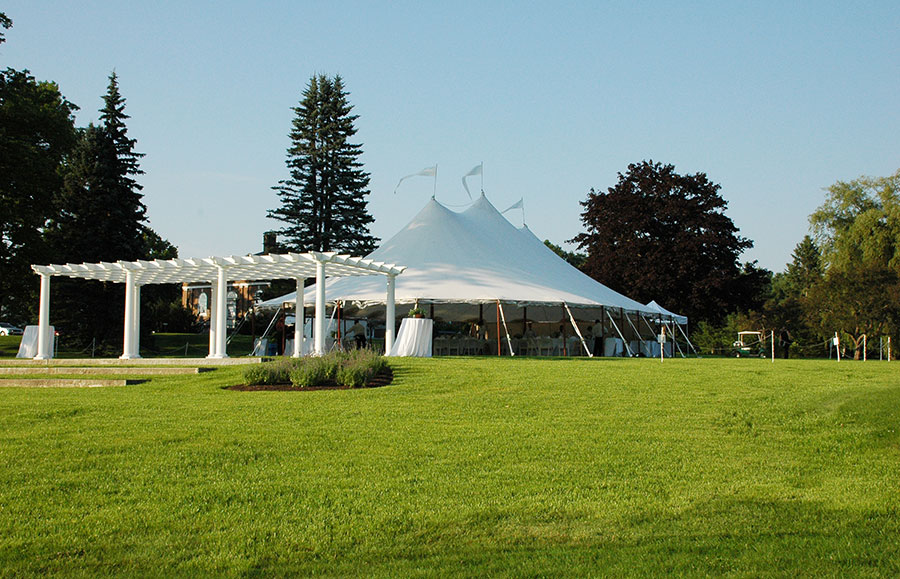 BANQUET TENT
With plenty of space for a large gathering, our Banquet Tent is both festive and elegant and may be set up in your choice of several beautiful locations.
---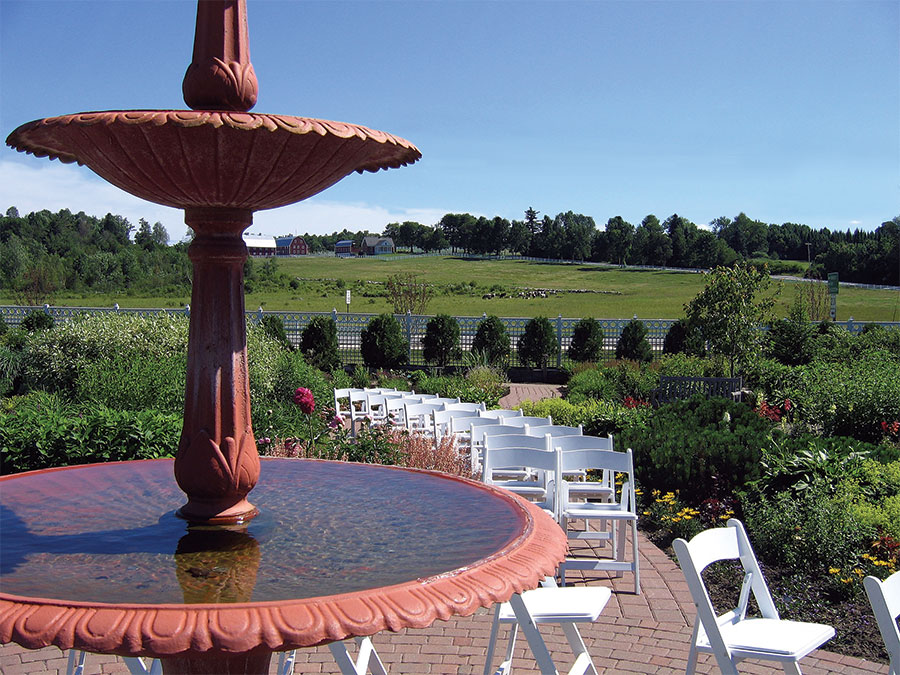 THE GARDEN
The one-acre garden includes more than 130 varieties of perennials, 6,000 flowering annuals, five different types of blueberry bushes, 20 apple trees, espalier pear trees and an ornamental conifer bed. Spring, summer or fall, The Garden at Pineland Farms provides a colorful backdrop to any event.
The Garden at Pineland Farms is located directly across from the Pineland Campus on the corner of Route 231 and Freeport Road.
Maximum capacity: 120 people.
Please contact us for more information.
---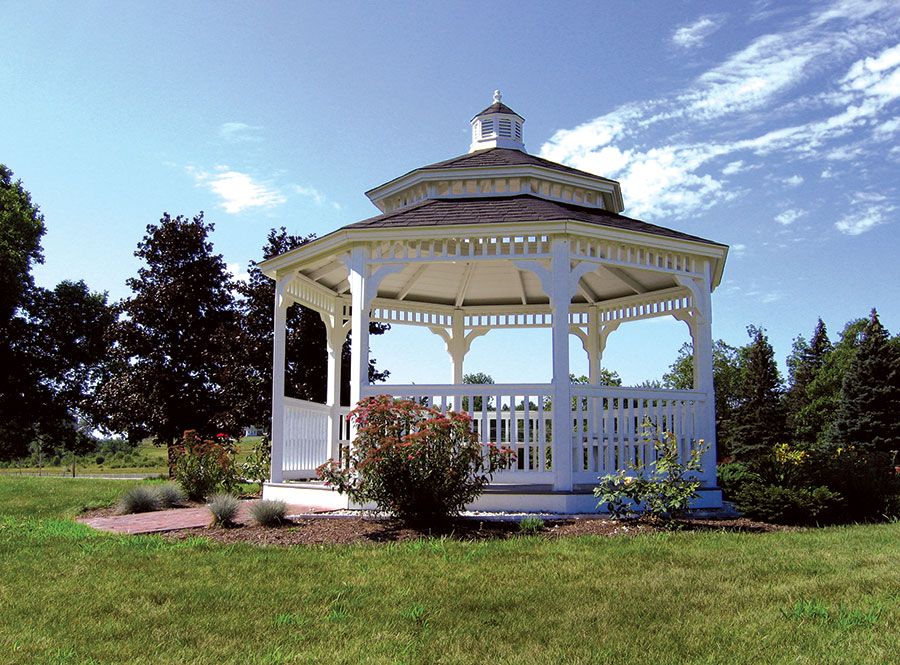 VICTORIAN-STYLE GAZEBOS
The White Mountain Gazebo accommodates seating for larger groups on a treed lawn overlooking the mountains. The Evergreen Gazebo provides a more intimate forested setting with a pond and footbridge.
---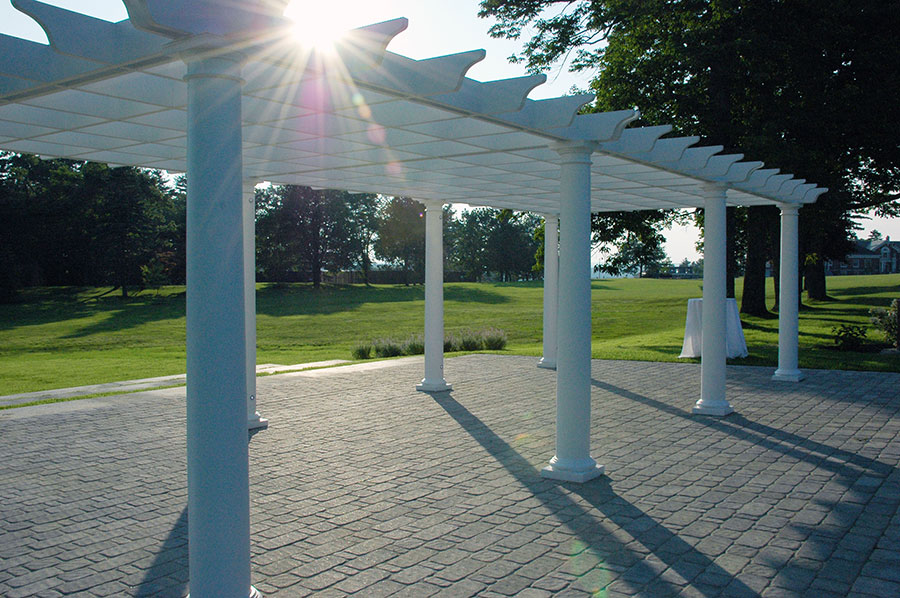 OLD WORLD PERGOLA
Our raised pergola patio with tall white columns is an elegant venue for a cocktail party or amphitheater concert. Our large tent can be step up nearby.
---
Inquire online or contact Cheryl Jalbert, Conference and Accommodations Coordinator, at cjalbert@pinelandfarms.org and (207) 688-4800 x11.