THE MARKET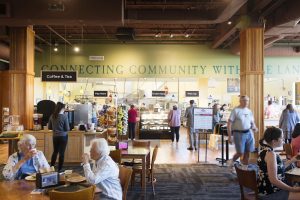 The Pineland Farms Market offers fresh breakfast & lunch options in our kitchen & deli. We have a wide array of locally sourced produce, meats, cheeses, and baked goods, as well as a great selection of beer, wine, and gift ideas. For grocery shopping to gift giving, the Market at Pineland Farms is your destination for the finest goods from near and far. In addition, the Market & Welcome Center offers information on scheduled events, brochures, and trail & campus maps.
The Market Year-round Opportunities:
The Market Seasonal Opportunities:
N/A – Check back for future opportunities.