The Commons Banquet Rooms & Patio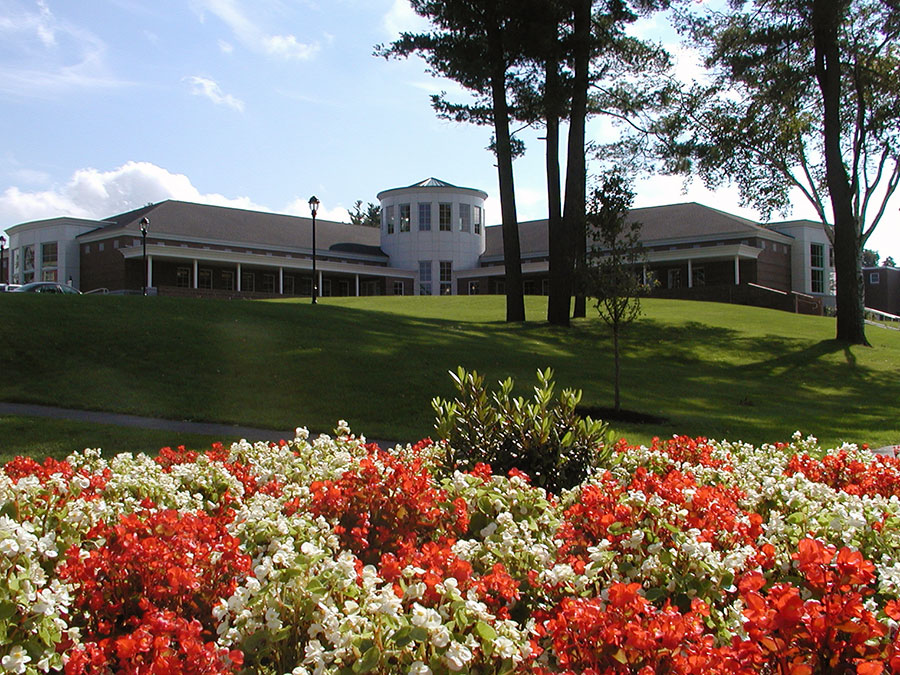 Situated in the center of the campus, The Commons offers spectacular views of Mount Washington and the White Mountains.
Our two spacious banquet rooms Mt. Washington and Mt. Madison may be rented individually or together, and meals or refreshments may be selected from our catering menu. The outdoor patio may also be rented in conjunction with one or both of the rooms. The Commons is a perfect facility for your large conferences, receptions, company parties, weddings and other special events.
There is a sliding wall to cozy up the room for smaller events.
---
Room
Capacity
Cost*
Mt. Washington Banquet Room
Maximum capacity: 206**
(w/chairs & tables)
$1,050 for a half-day / non-profit $600 (4 hours-)
$2,125 for a full day / non-profit $1,200 (4 hours+)
Mt. Madison Room
Maximum capacity: 250**
(w/chairs & tables)
Available weeknights and weekends only.
Call for details.
Dance Floor
$100
---
*Bookings outside regular weekday hours (Mon-Fri, 8am-5pm) may require an additional charge based on booking specifics. A discount is available for nonprofits and Pineland tenants.
**The following limitations have been set for this facility and/or room as specified here:
Max. Occupancy in the Mt. Washington Room:
With chairs and tables: 206
Without chairs and tables: 441
Max. Occupancy in the Mt. Madison Room:
With chairs and tables: 250
Without chairs and tables: 535
**Also Note: Affixing tape, tacks, staples etc. to walls, woodwork or pictures is not permitted. Confetti and glitter are also prohibited. Self-stick pages which adhere to easel pads for writing ease are allowed.
---
Inquire online or contact Cheryl Jalbert, Conference and Accommodations Coordinator, at cjalbert@pinelandfarms.org and (207) 688-4800 x11.