Mountain BikingYear Around Event (2022) 25 Campus Dr, New Gloucester, ME 04260Pineland Farms Department:Outdoor Recreation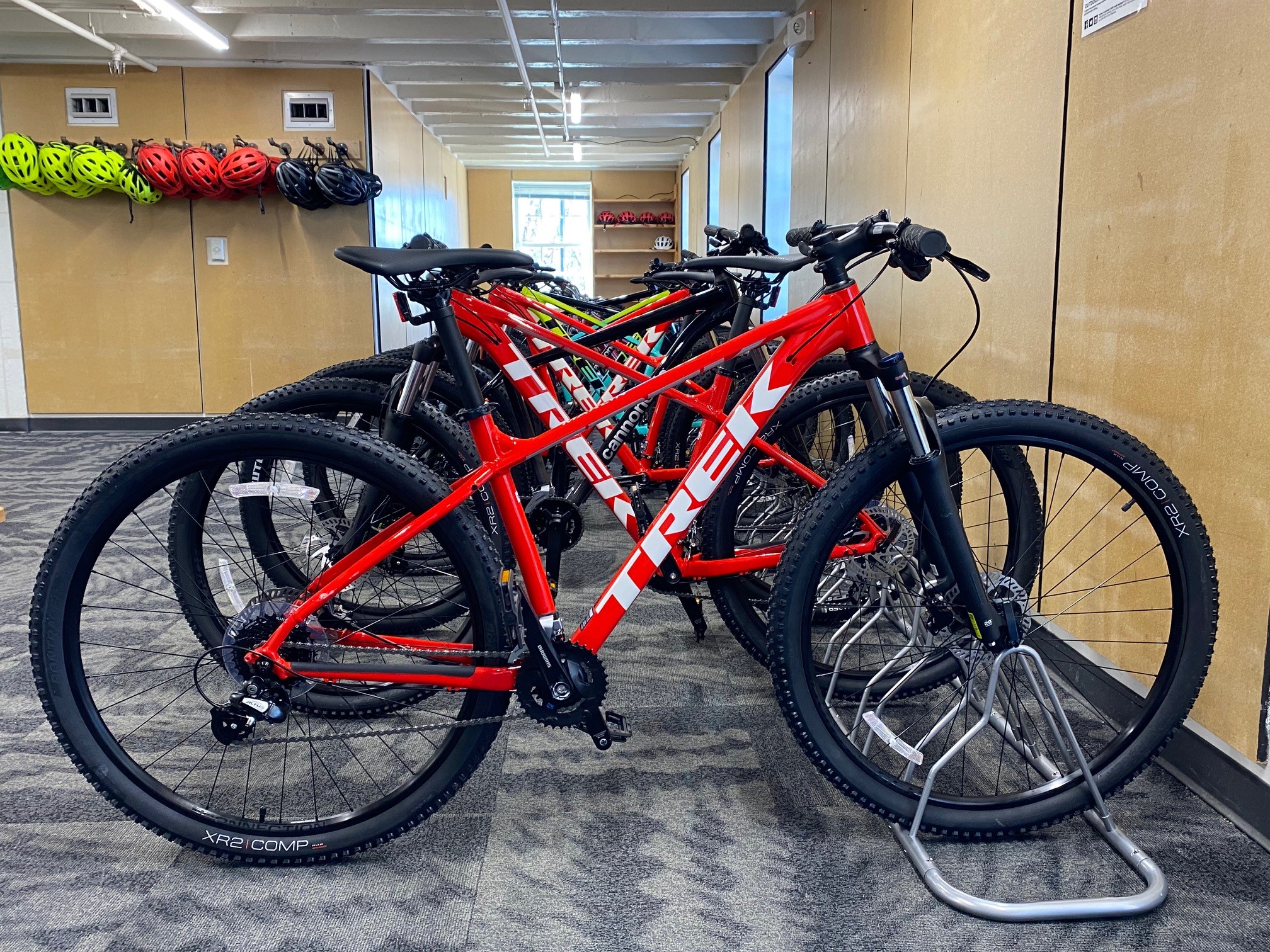 Event Details
MOUNTAIN BIKING AT PINELAND FARMS
Most of our 30-kilometer professionally designed, well-kept trail system is open for mountain biking in the non-winter months. Visit our Outdoor Center to purchase a trail pass, pick up a map & rent fat bikes. Fill up your water bottle at the Market and enjoy the country air.
With its rolling terrain, the River Loop is excellent for family rides. Add the Valley Farm Loop for a challenging, hilly ride, or try the Oak Hill trail system for a combination of both. Trails are graded and are 12-16 feet wide.
Let us help plan your next Recreation Group Event, Tournament or Team-building Experience, Click here to inquire.
Come Join us for BIKE NIGHT from mid-April to end of September each year.
This guided group bike ride will leave from the Outdoor Center every Thursday night (time may change with the season).  We'll ride on one of our many Nordic ski trails on the property. We will go over bike safety, biking etiquette, and how to use and read our trail maps!
Either bring your own bike or sign-up and reserve one for the upcoming week here!  (Bike Rentals can only be reserved 1 week in advance.)
To ensure the safety of all our visitors and our farm animals please note that Pineland Farms does not allow dogs on the premises. Thank you for your cooperation.
PRICING:
Children 10 and under ride free
One day trail pass: $5 per person
Season pass (late spring through fall): $65 per person.
---
MOUNTAIN BIKE RENTALS
We have 24 Mountain Bikes to rent. Limited sizes available (call 207.688.6599 with any sizing questions):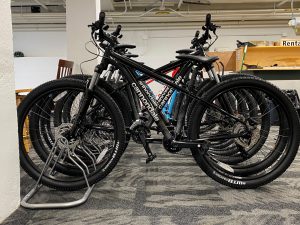 Youth Bike Rental: $15 for 2 hours (includes day pass, helmet, & bike)
Adult Bike Rental: $20 for 2 hours (includes day pass, helmet, & bike)
$10 per additional hour.
Sizes:
Adult
Cannondale Trail 7
SM: 5'0 to 5'5 (1)
MD: 5'4 to 5'8 (3)
LG: 5'7 to 6'1 (1)
XL: 6'0 to 6'4 (2)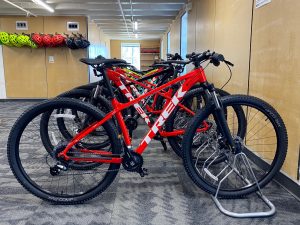 Trek Marlin 5
M 5'5 to 5'8 (3)
M-L 5'8 to 5'11 (2)
L 5'11 to 6'2 (4)
Youth
L.L.Bean Ridge Rider
SM: 38″-54″ (1)
LG: 48″-60″ (7)
Check out our FAT BIKE RENTALS in the winter season!
For more information, please Call us at 207-688-6599 or email outdoor@pinelandfarms.org!
Time
Year Around Event (2022)
Organizer
Outdoor207.688.6599 25 Campus Dr. New Gloucester, Maine