Excited for Summer's Fresh Pineland Farms Produce
Transitioning from the wintertime into the busy buzz of the springtime hustle is always an exciting time, and one full of anticipation here at the Pineland Farms Produce Division. The potential of this year's harvest lies not only in tons of seeds, freshly plowed earth, and strawberry plants cozily covered in agricultural fabric, but more than anything in the dedicated workers caring for this beautiful land and the crops it will reap.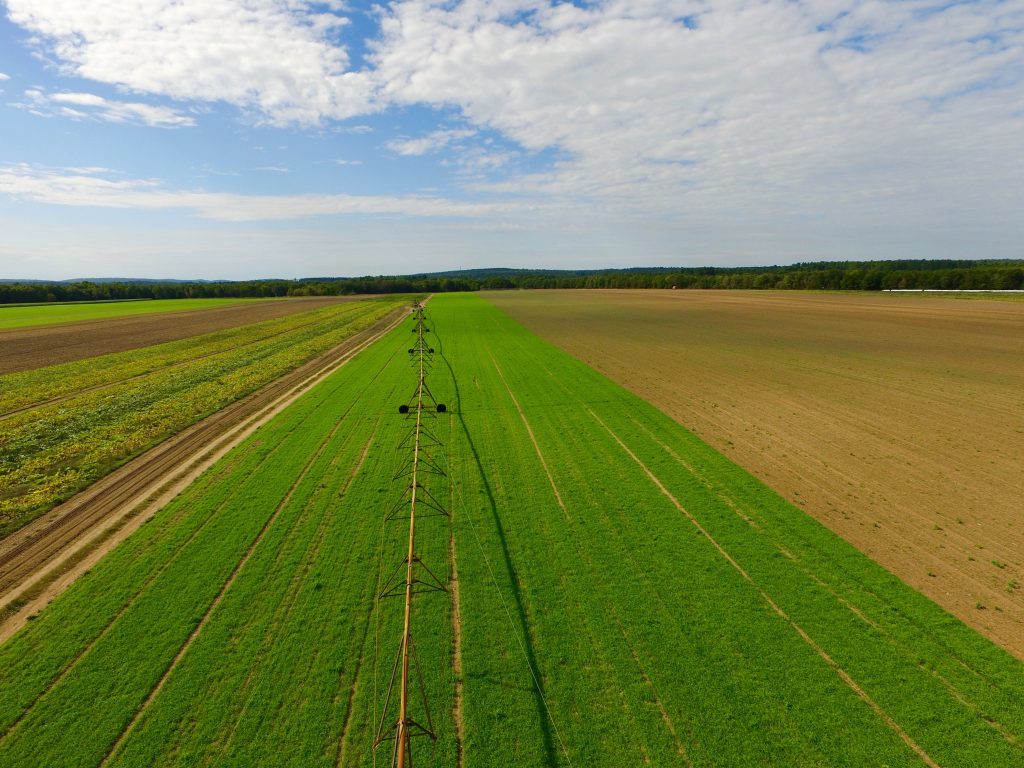 Every year is an opportunity to grow a better product for our customers and improve upon our field stewardship. With tools polished and tractors tuned up, the plans created during winter work hours have become our daily to-do lists that grow ever longer as the season progresses. We will continue to grow our favorite beans, corn, cucumbers, peppers, squash and pumpkins and are trying out some new varieties that we hope will become fast favorites.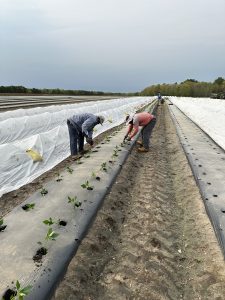 Our crew has been busy planting out early varieties that were started from seed in the greenhouse some weeks ago and already have a great start on our first harvest of the season – asparagus, which you can find at our market. The strawberry plants are doing their own sort of preparation for a productive season soaking up the sun, rain, and nutrients in the soil to help them push out some lovely blossoms in coming weeks.
We're looking forward to opening up our farm to you all when the Pick-Your-Own season begins, which has a tentative start date of June 17th – mother nature permitting. Be sure to follow us on Facebook and Instagram for updates as we get closer. Once the PYO season kicks off it's always a great idea to call our Berry Hotline for daily updates on conditions and what's ripe for picking.
The PYO season kicks off with strawberries and continues through the summer months with peas, raspberries and blueberries.
Until then, as you drive by the farm on Mayall Road, take note of the steady expansion of planted rows and the workers diligently sowing seeds of sweet corn that you'll be slathering with butter at a backyard cookout before you know it. See you in the summertime!