Outdoor Center is Growing!
(1/10/2023) – The Outdoor & Fitness Center has moved to the old YMCA building at 25 Campus Dr. New Gloucester, Maine. We'll still be located at the Pineland Farms campus! If you didn't visit the previous YMCA before, it's very easy to get to. Just follow Farm View Dr. past the current Outdoor Center & Market until the end. You'll turn right at the sign into the parking area. The entrance is located in the front of the building.
Inside the lobby you'll find the front desk for friendly faces, purchases, and information. Our rental space will be located to the right – and offers more space to accommodate all our winter & summer rentals. And our ski & disc golf shop is located to the left offering the same winter and disc golf gear for purchase that you've come to expect.
One of our most exciting changes will be a new ski lodge which will be large enough for picnic tables and cubbies to store gear, as well as a toasty fire place to sit by and warm up on cold winter days. This lodge will also have access to (2) spacious locker rooms with bathrooms and showers.
Bowling
The Pineland Farms Bowling Alley is now open for reservations. You can find more information about bowling here.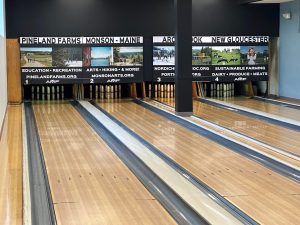 Open Gym
Open Gym is available! Purchase a Gym Pass Punch Card for $50 here. After 10 punches return your card for 1 free visit. See our OPEN GYM SCHEDULE for activity availability!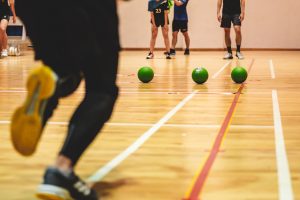 Locker Rentals
You can rent a large or small locker by the month. Locker rentals will be a monthly recurring charge until you cancel the subscription. Cancel from automatic renewals anytime.
$8/ large locker $5/small locker
All Outdoor Recreation Season Passes