Valentine's Day
Need something special for your Valentine? The Market has gifts, candies, wine & more! You'll also find sweet treats in the bakery that can be preordered by calling 207.688.4539. Limited quantities will be available February 10-14, 2022.
Make a day of it and enjoy your sweets in a heated snow globe after ice skating, sledding, snowshoeing or skiing (weather permitting, check our trail conditions for availability).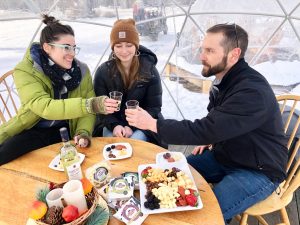 Snow globes are $20/hour and can be reserved by calling the Market at 207.688.4539.