Valley Farm – Milk Room
On Valley Farm our Milking Room is located inside the Dairy Barn which is the first barn on the left and is the largest barn.
To visit the Dairy Barn, where our milk originates from, a 2 Hour Farm Pass is required. This pass gives you access to the Family Farmyard and Valley Farm for a self guided tour. Check-in is at the Smokehouse (building with the big white silo) where a map will be provided. 207.650.3031.
How we collect milk and where the milk goes:
Our farmers start the day bright and early. Milking begins at 4am, and then is done again around 3pm later that day. Milking is a daily process at Pineland Farms. We get around 10 gallons per day from each cow, equating to around 500 gallons total per day!
The milking machines are brought out to the cows and plugged into the milk line located on the pipeline overhead. The machines have four suction cups, which attach to the cows' teats.
The milk travels from the cow through the machine and into the pipeline. The pipeline runs the length
of the barn and empties into the receiving jar. Milk gets released through the filter once the jar is half full, and then goes into the bulk tank.

The bulk tank holds 1,500 gallons of milk. The milk is pumped from this tank every other day into a milk tanker truck for delivery to the dairy processing plant.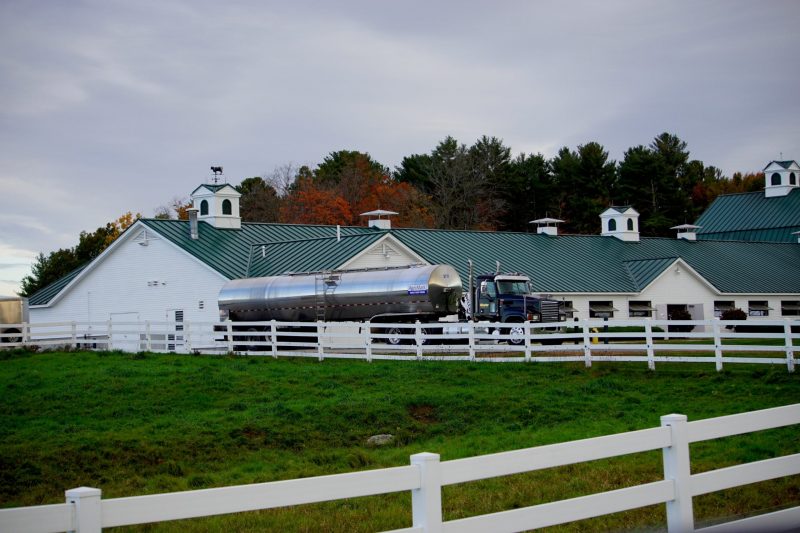 5. The Pineland Farms Dairy Company in Bangor, Maine receives the milk. Once they make milk, cheese and other delicious treats, they ship it out to stores near you!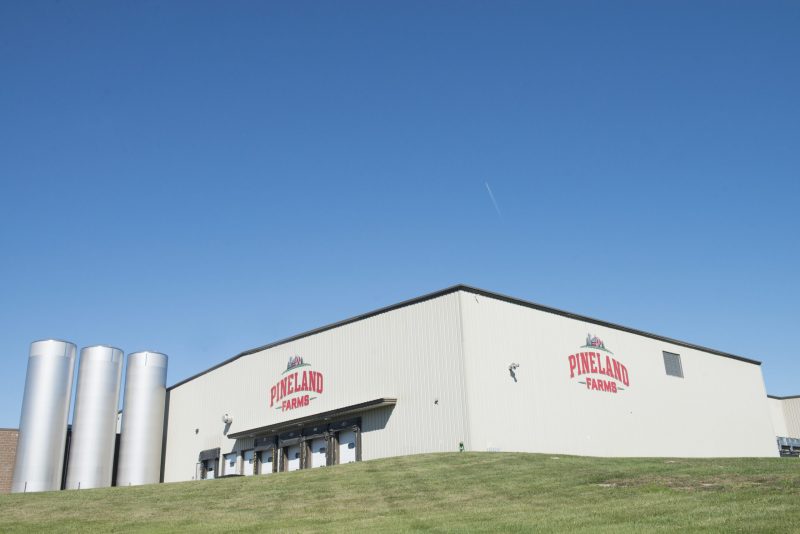 We offer several events, such as ice cream making, butter making and cheese making, throughout the year to learn more about our dairy cows, which also allows you to make your own products under our guidance. We offer a tour of the dairy barn with a meet-and-greet of our dairy cows in our udderly amazing program as well!
Our Pledge:
We pledge not to give any artificial growth hormones to our cows and our feed contains no animal by-products.
Our cheese and dairy products can be purchased at our very own Market, which is open daily! We hope to see you on the farm!