VAST: Fall Activities & Inclement Weather
Fall Activities and inclement weather.  Even though the weather started to turn cooler earlier than most years, VAST kept on going.  At times rain forced us indoors or under the big tent.  However, since VAST never cancels our weekly activities, we still found plenty to do on Wednesdays.  We had a lot of opportunities for bowling and WC Basketball.  But, we also squeezed in some cycling, bocce, pellet rifle shooting and a game of badminton.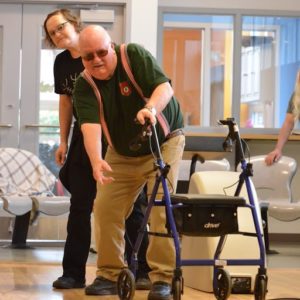 During just the last three months of the year, we had 53 Unique Veterans participate a total of 196 times.  Some of those Vets were regulars almost every week, while others we only got to see on one occasion at special events.  Also of interest is that fact that our loyal group of Volunteers contributed (94) days-worth of their time.  Over the course of the entire year, we served (220) Unique Veterans during (74) weekly sessions not counting the extended sports camps or trips to Maine Huts and Trails.  This resulted in (991) days-worth of participation by Veterans and (457) days of Volunteer time!  It is exciting for us to see the dedication of all those who are involved in one way or another.
On Oct 12, 2018, a group of us went to the Wiscasset Speedway to try our hands at stock car driving.  Adaptive Sports and Wellness brought a specially equipped race car for us to use.  With only one car on hand, we could not actually race one another, but we could get a chance to experience high speeds on a closed track.  I think it really brought out the inner "racer" that is probably in all of us.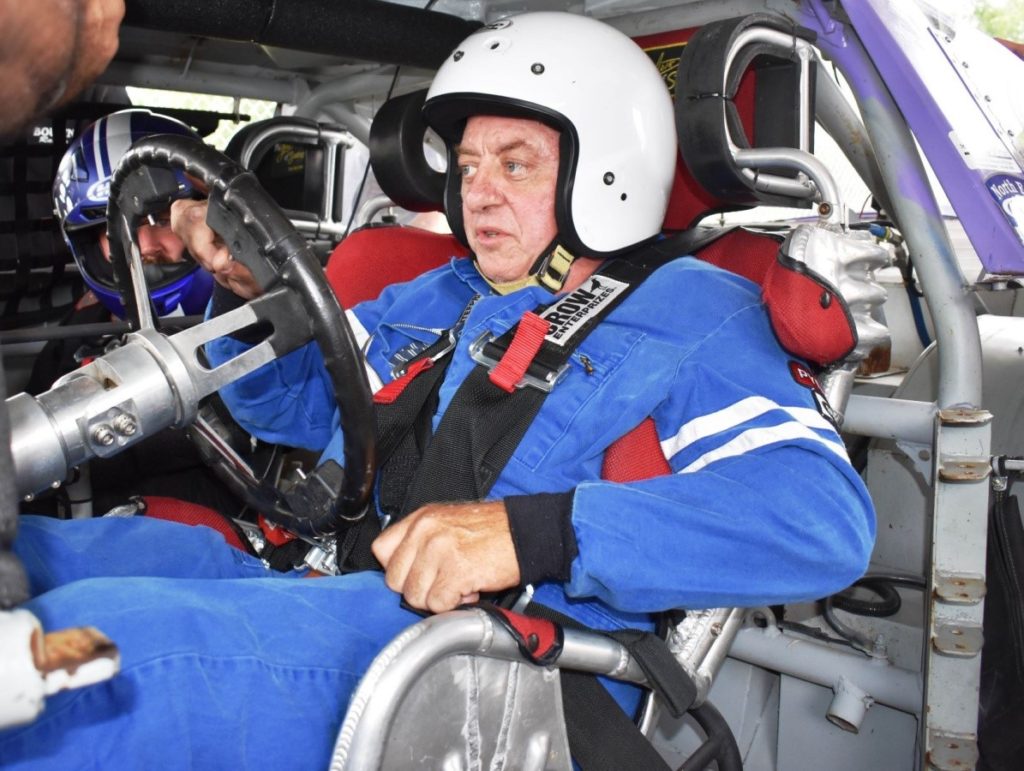 From Oct. 28 through Nov.2, we hosted  our second annual VAST Deer Hunt with support from Smouldering Lake Outfitters.  We had three Mainers and two Veterans from out-of-State participate in the hunt.  Over the course of the hunt we harvested 8 deer.  With the help of our good friend and local butcher, Dana Mains, each hunter left for home with a healthy amount of cut and packaged venison.  And, as usual, the success of this camp was the result of the dedicated efforts of our professional guides and volunteers  that were able to lead our Veterans to the best spots, but also did it in a way that challenged each Veteran to push themselves physically and mentally.  A couple of the Veterans remarked that they never thought they could physically do what they just did for the hunt!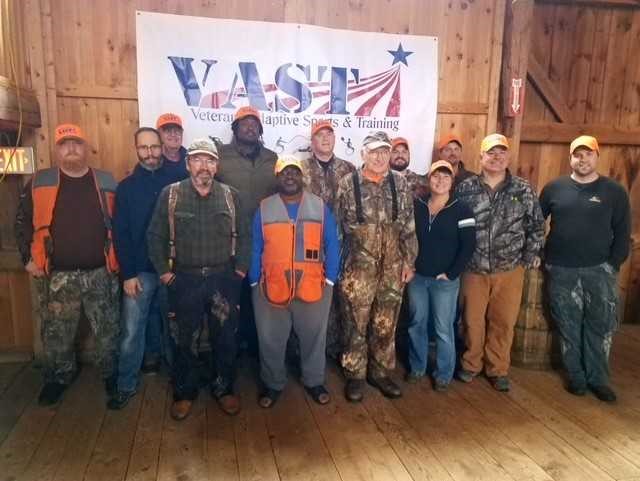 Even with everything else going on, VAST was able to provide instruction and equipment to the Travis Mills Foundation for an afternoon of WC Basketball at the Augusta YMCA for a group of Veterans and their families.  It was great to meet new Veterans and renew a couple of old acquaintances.  And, as we did last year, VAST was able to send Kristina out to Breckenridge, Colorado to help provide coaching support for Veterans with disabilities at the Ski Spectacular event.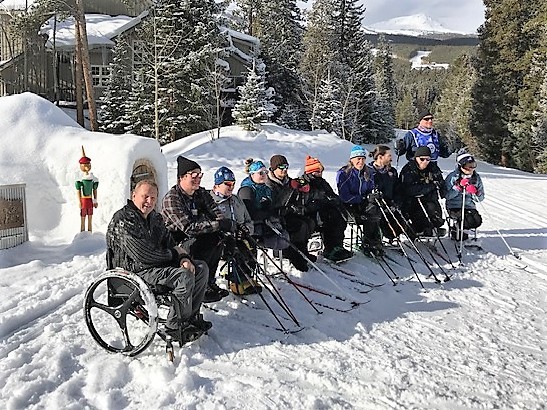 Finally, and just in time for Christmas, the Avangrid Foundation announced the approval of a grant application for VAST.  Avangrid is the parent company of Central Maine Power and has been generous to us in the past.  With this most recent grant funding, we will be able to continue offering opportunities to mountain bike and XC ski using the Maine Huts and Trails facilities.  This is one of our most physically demanding opportunities, so we are very pleased to be able to continue offering it to our Veterans that are looking for a little extra challenge.  Without this generous support from the Avangrid Foundation, we would be hard pressed to find the funding.  In the next blog, we will talk about our January XC ski trip.
Contact the VAST director Kristina for more information:
(207) 310-8694
kristina@pinelandfarms.org