sat15oct10:00 am12:00 pmMUSHROOM IDENTIFICATION WALK10:00 am - 12:00 pm 110b Valley Farm Rd.Pineland Farms Department:Education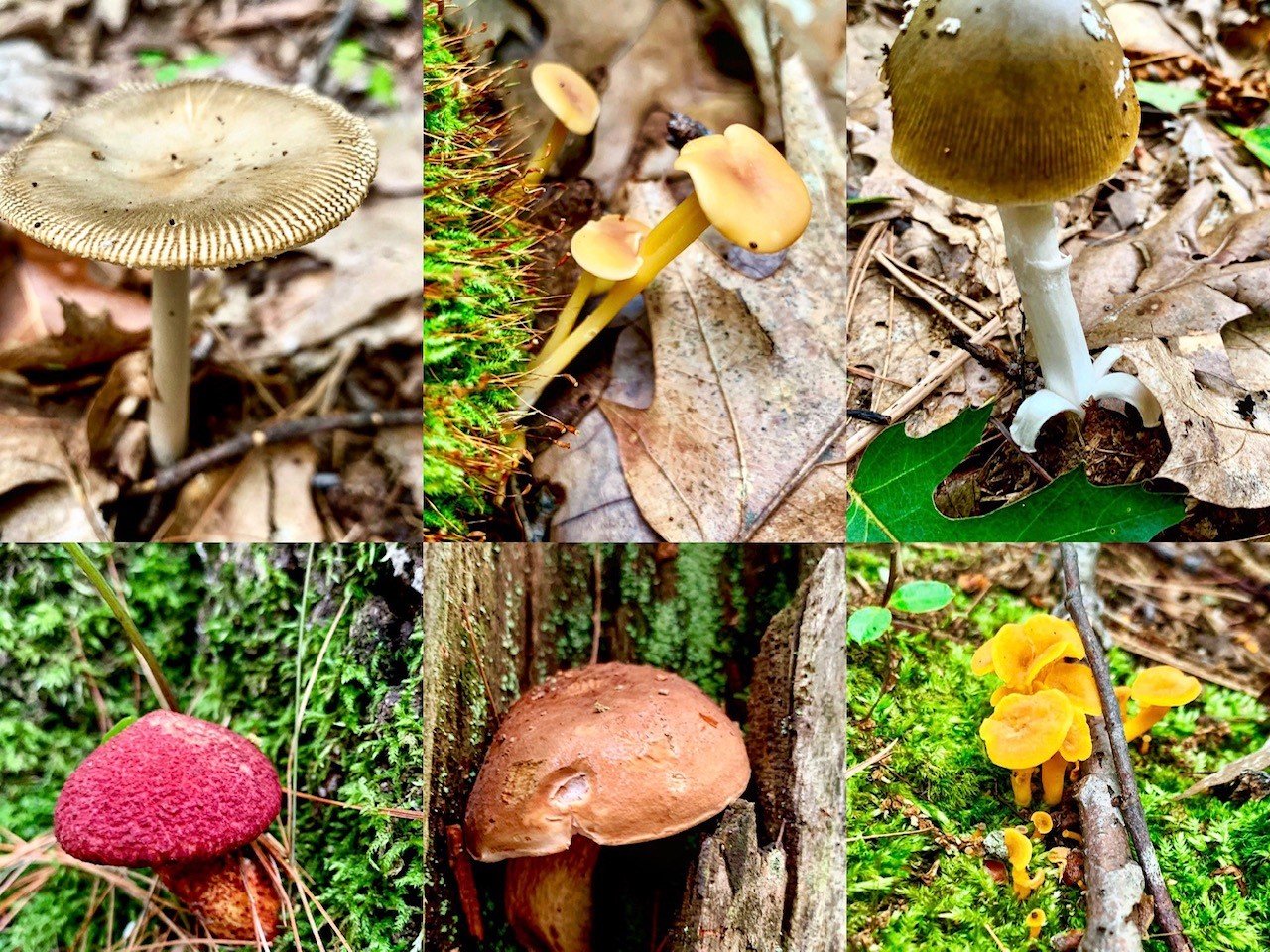 Event Details
Mushroom Identification Walks with North Spore
Date & Time: October 15 – 10 AM – 12 PM
Event Type: Adult Program
Location: Oak Hill Trails
Fee: $30 open to all ages, Pre-registration Required.
Description:
Join North Spore Mushrooms for an informative mushroom walk and learn about cultivation, foraging, and local mushroom species of Maine hosted at Pineland Farms. Add to your knowledge or learn a new skill, all levels and ages are welcome!
North Spore is based out of Westbrook and specializes in fresh mushroom cultivation as well as producing "mushroom spawn" for home growers and mushroom farms.
These walks are a great time to learn and ask all of your mushroom questions! Walks meet outside of the Education Barn. Baskets or mesh bags and pocket knives are encouraged for collecting.
Participants are limited. Select your time slot and number of tickets below. Be prepared to be outside for the entirety of the program.
Questions? Contact the Education Department: 207.650.3031 or education@pinelandfarms.org
Visiting with a group of 10 or more? Please use our group visit sign up form.
Before visiting please click here to review our COVID-19 policies.
Directions to the on farm Visitors Center: Follow GPS directions to the Market at 15 Farm View Drive, New Gloucester, Maine. Continue past the Market on Farm View Drive and take your first left onto Valley Farm Rd. Follow Valley Farm Rd. until you see the Smokehouse Visitors Center (white silo) on the right hand side.
Time
(Saturday) 10:00 am - 12:00 pm
Location
Farmyard
110b Valley Farm Rd.
Organizer
Educationeducation@pinelandfarms.org - 207.650.3031