Maple Sugaring Process
Located in the rolling hills of New Gloucester, Maine, PINELAND FARMS is a 5,000-acre working farm, diverse business campus and educational and recreational venue that welcomes visitors to enjoy its beautiful rural landscape.
Pineland Farms' mission is to provide a productive and educational venue that enriches the community by demonstrating responsible farming techniques, offering educational opportunities and encouraging a healthy lifestyle through recreation.
In the past Pineland Farms has offered a popular family program called Maple Sugaring where visitors join us to tap trees on property and turn the sap into delicious maple syrup. Now, we're expanding this experience to include our Sugar House (built in 2020) and increasing our Maple Syrup production. We celebrate the sugaring season during Maple Week which starts on the Monday of the week leading up to Maine Maple Sunday. During Maple Week visitors can meet our sugar makers and experience the Sugar House in action, enjoy a self-guided tour of our dairy farm & family farmyard, taste syrup samples, and partake in many other maple themed activities on the farm and at the Pineland Farms Market.
We encourage experiencing this Maine tradition in person but read on for a glimpse of the process our sugar makers follow each season to turn maple sap into maple syrup.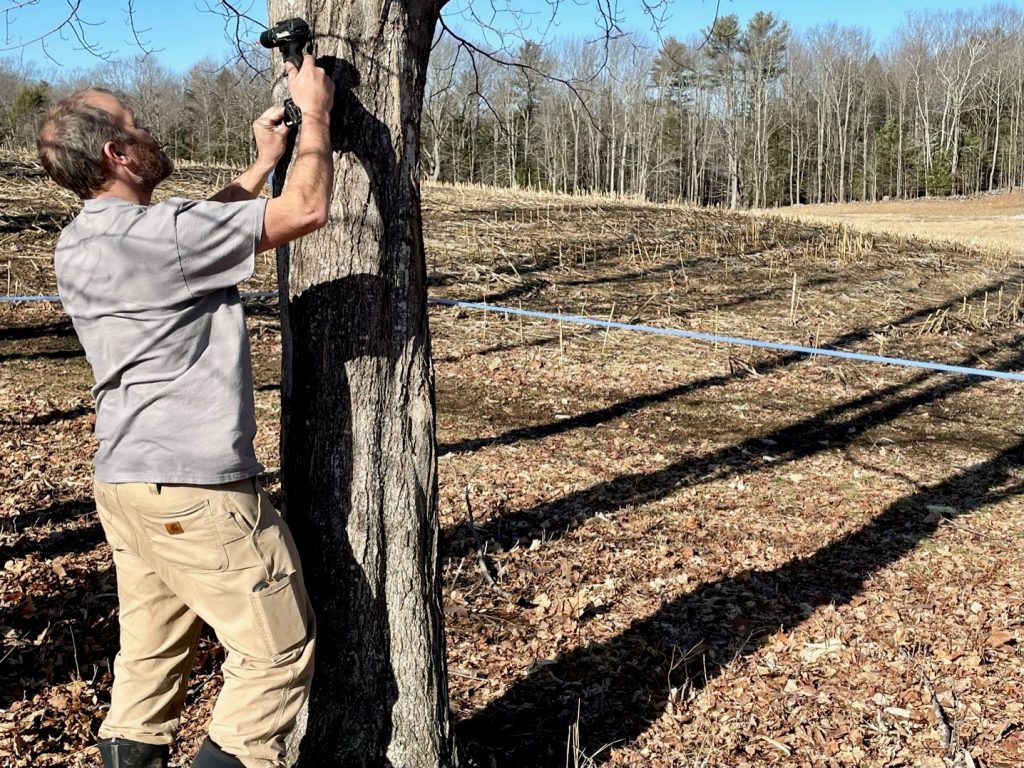 1. More than 300 Maple trees are tapped on the Pineland Farms property each February.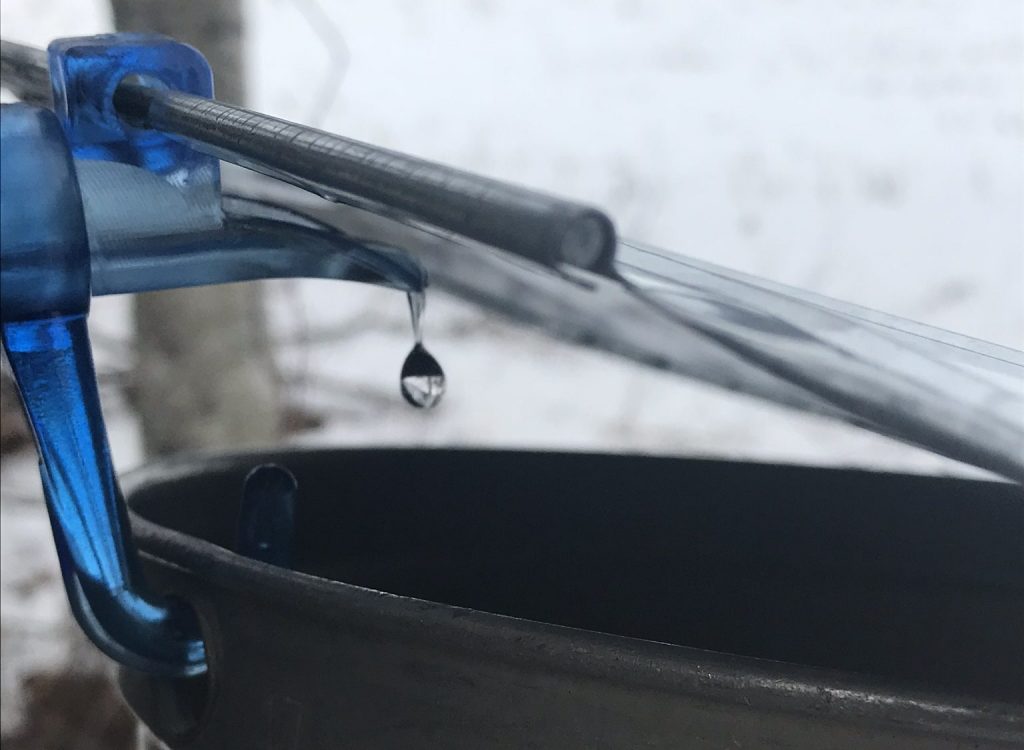 2. The sap starts running when the weather warms up in late winter. The ideal scenario is to have cold nights which are low to mid twenties and warm days above freezing.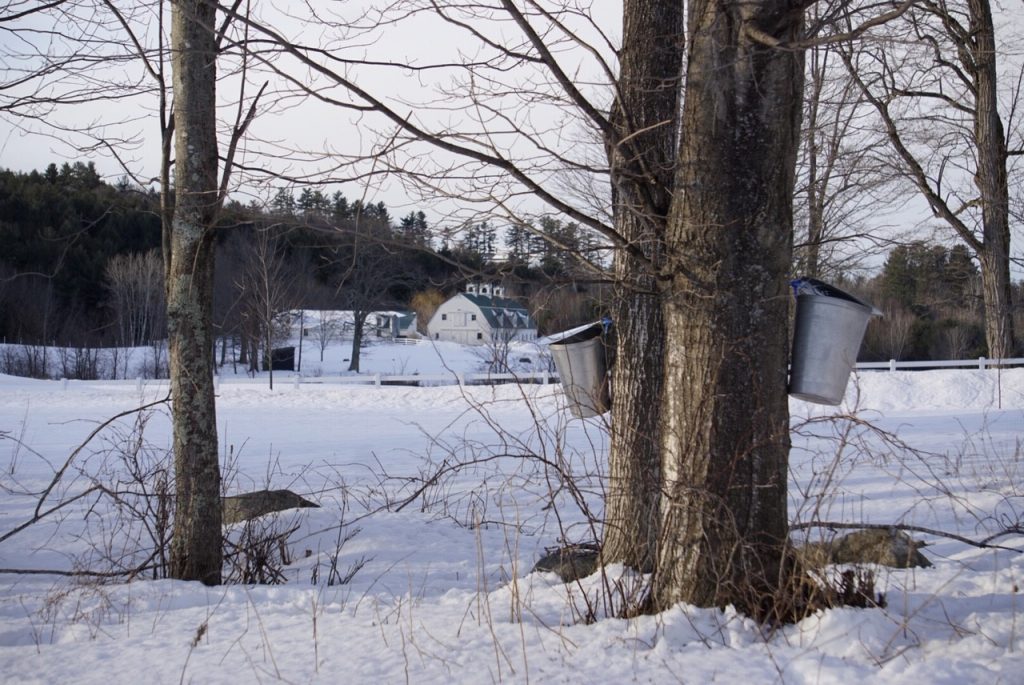 3. The sap from these trees gets collected by bucket and by gravity tubing which directs the sap from multiple trees into a collection container.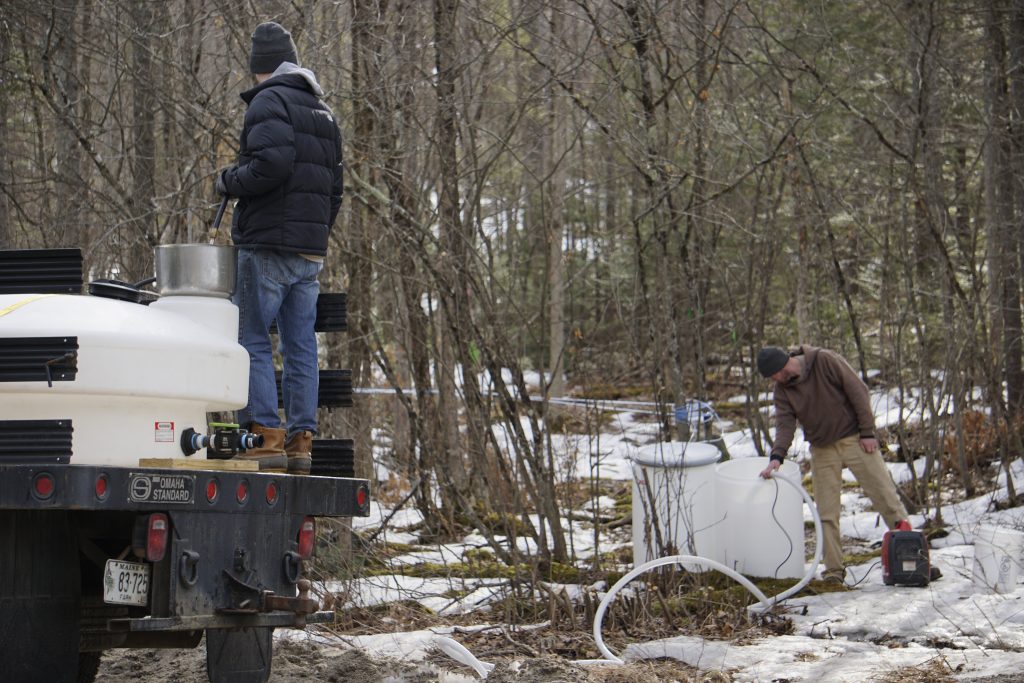 4. These buckets and containers are then poured or pumped into larger containers for transport to the Sugar House.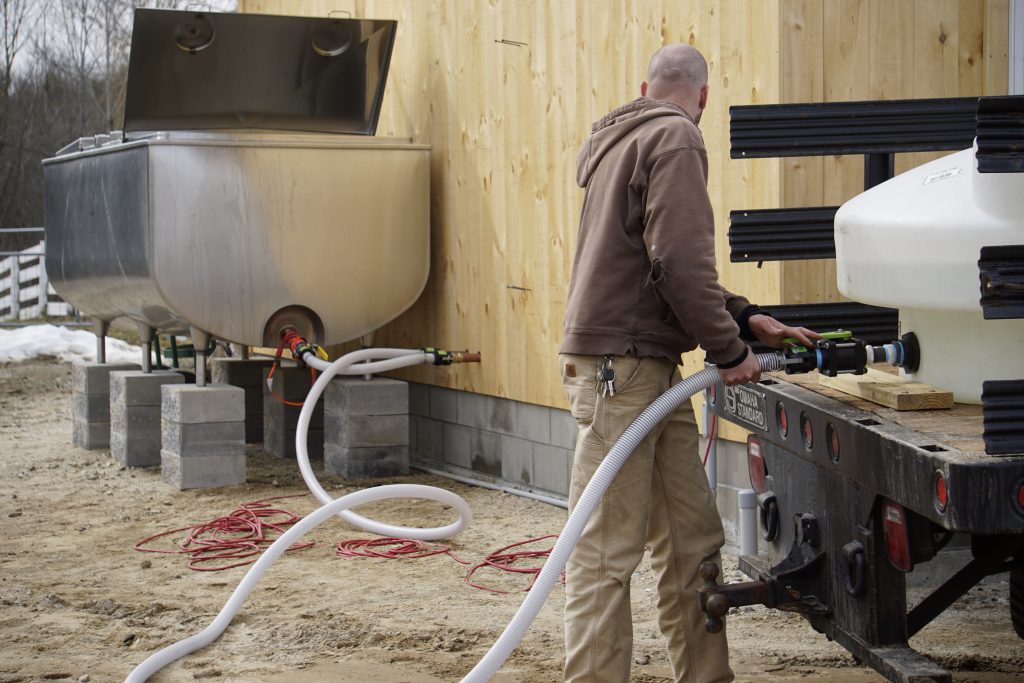 5. Sap stored outside the Sugar House fills a smaller tank inside the Sugar House which feeds into our evaporator.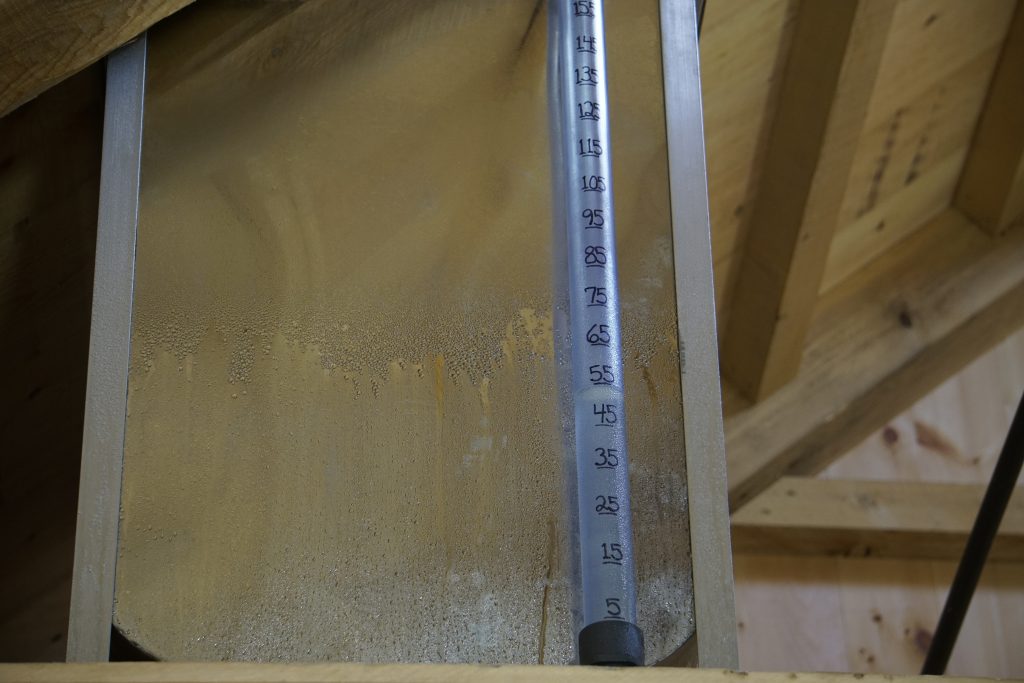 6. The evaporator holds 40+ gallons of sap for boiling into syrup and is heated using firewood from our own property. On average, it takes about 40 gallons of sap to make 1 gallon of syrup.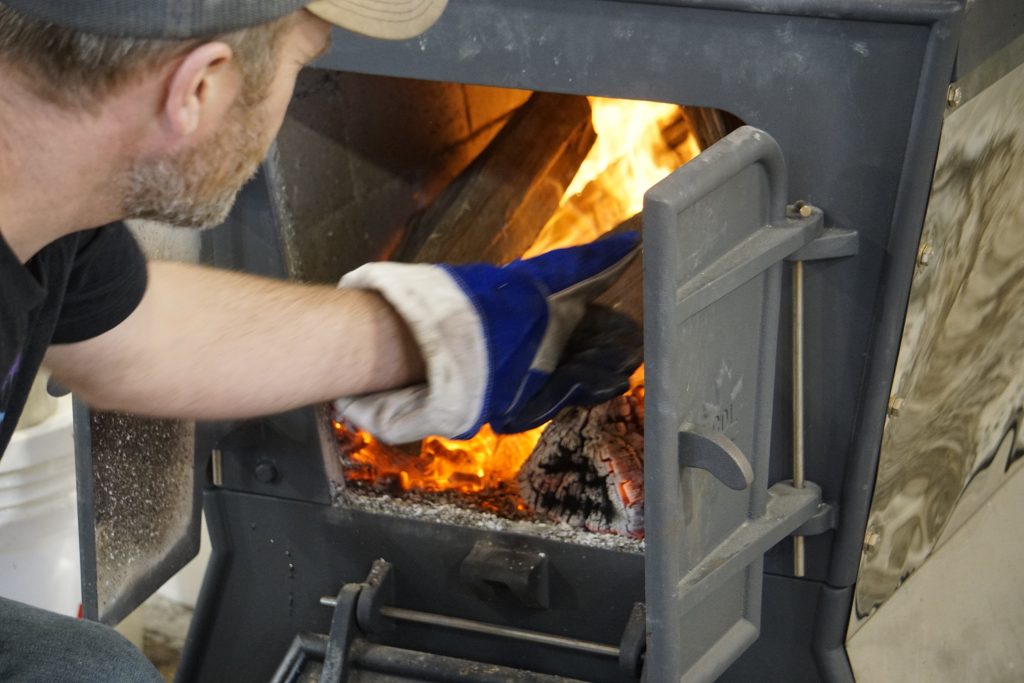 7. As the sap boils steam fills the Sugar House and exits from vents in the roof.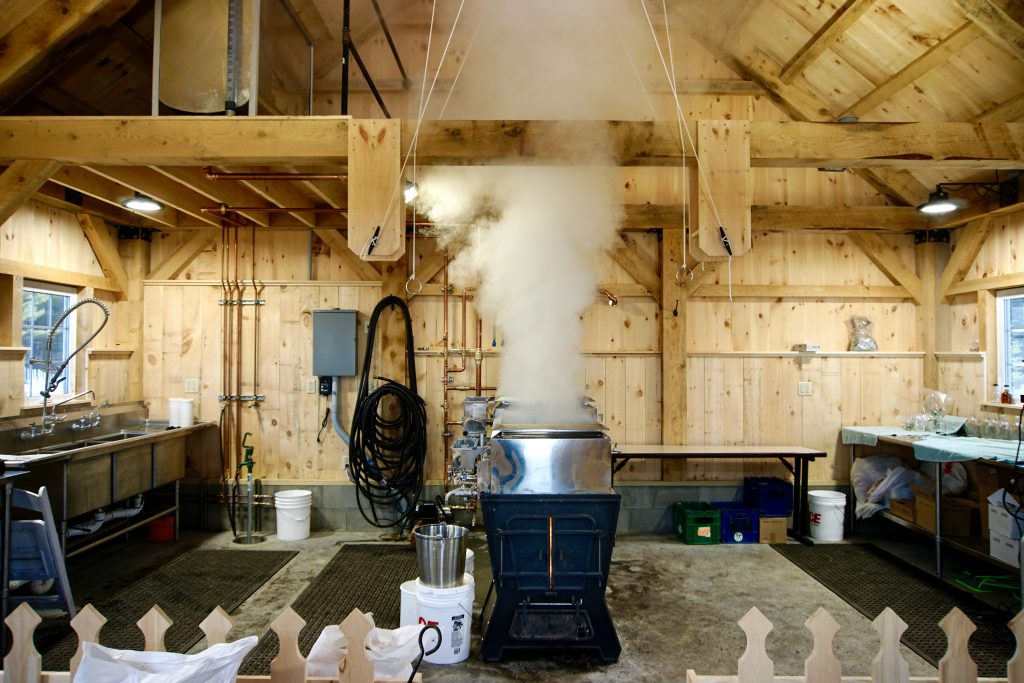 8. Our sugar makers monitor the temperature of the sap as it boils into syrup. The target temperature for syrup is 7 degrees above the temperature of boiling water. This temperature varies periodically depending on the environment but is normally around 219 degrees.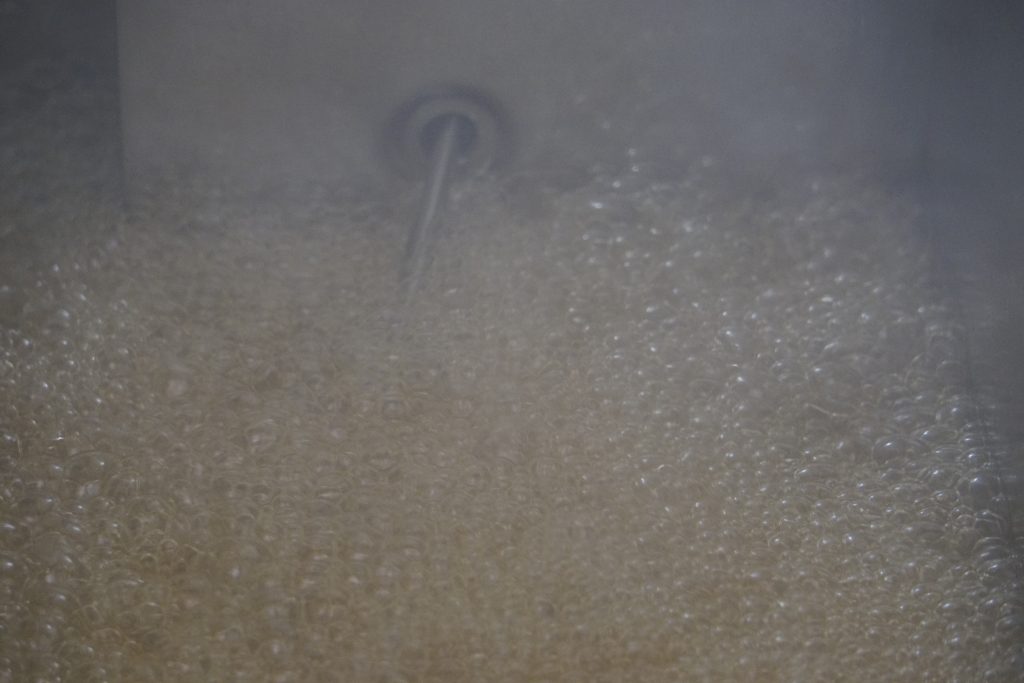 9. Once the syrup is ready, our sugar makers draw the syrup from the syrup pan to check for density.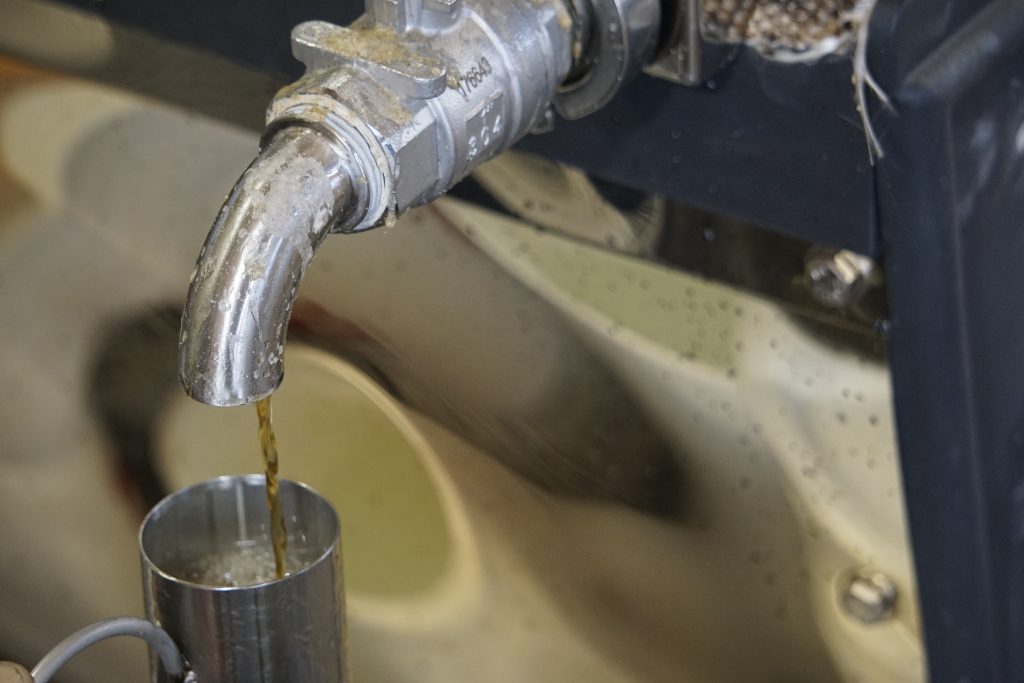 10. Using a hydrometer, the syrup density is checked. When the maple syrup is finished the sugar content will have a density of 67 brixs.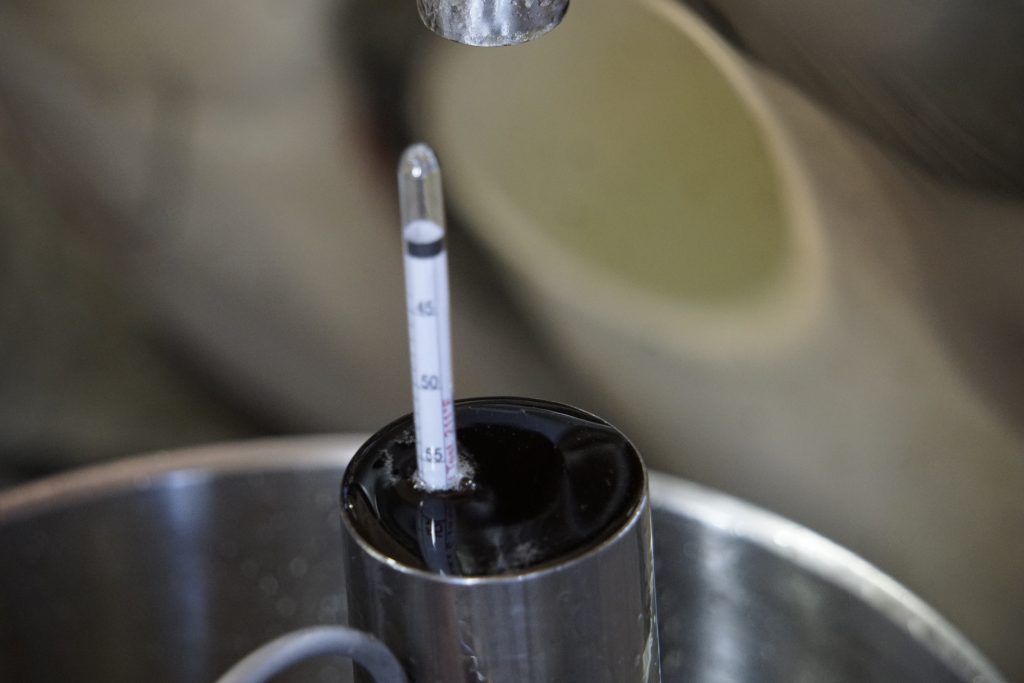 11. Once the maple syrup has reached density, about 1 gallon of syrup is drawn out of the evaporator per hour.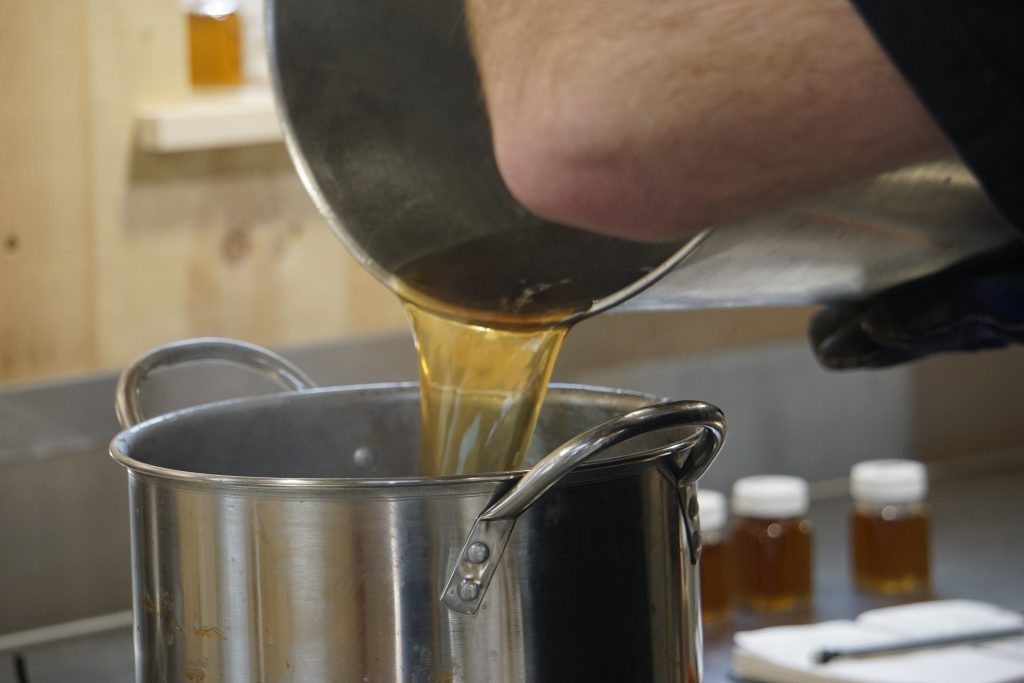 11. The maple syrup is collected and is ready for bottling and grading.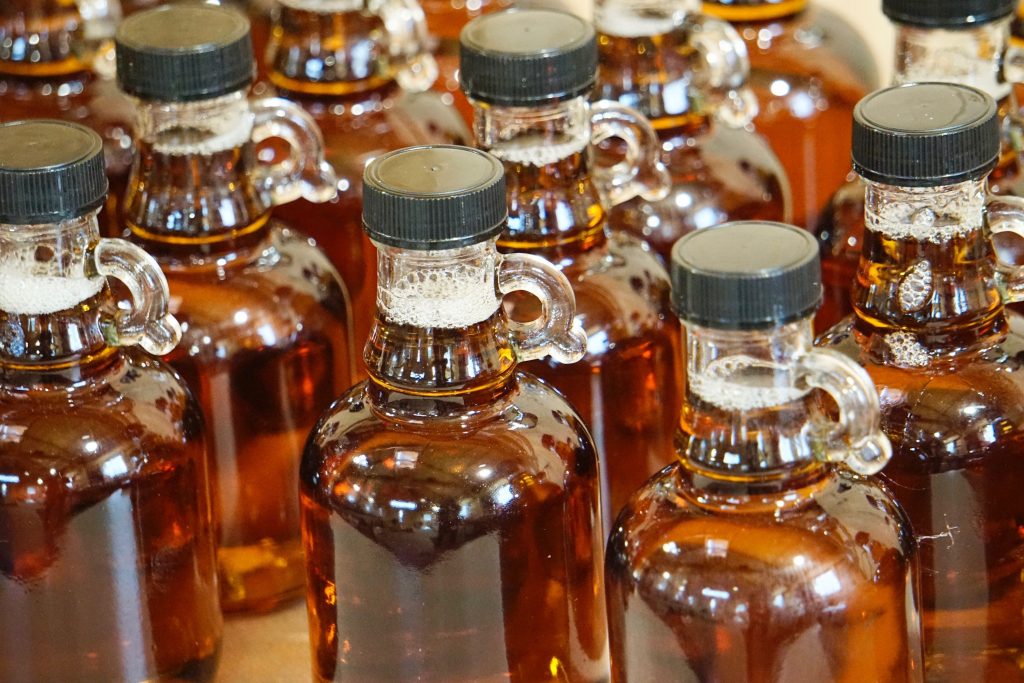 12. All of Pineland Farms maple syrup is Grade A from light amber in color to very dark and robust.
13. Our own maple syrup as well as Maine Maple Syrup and products from other local producers can be purchased at the Pineland Farms Market at 15 Farm View Drive, New Gloucester, Maine.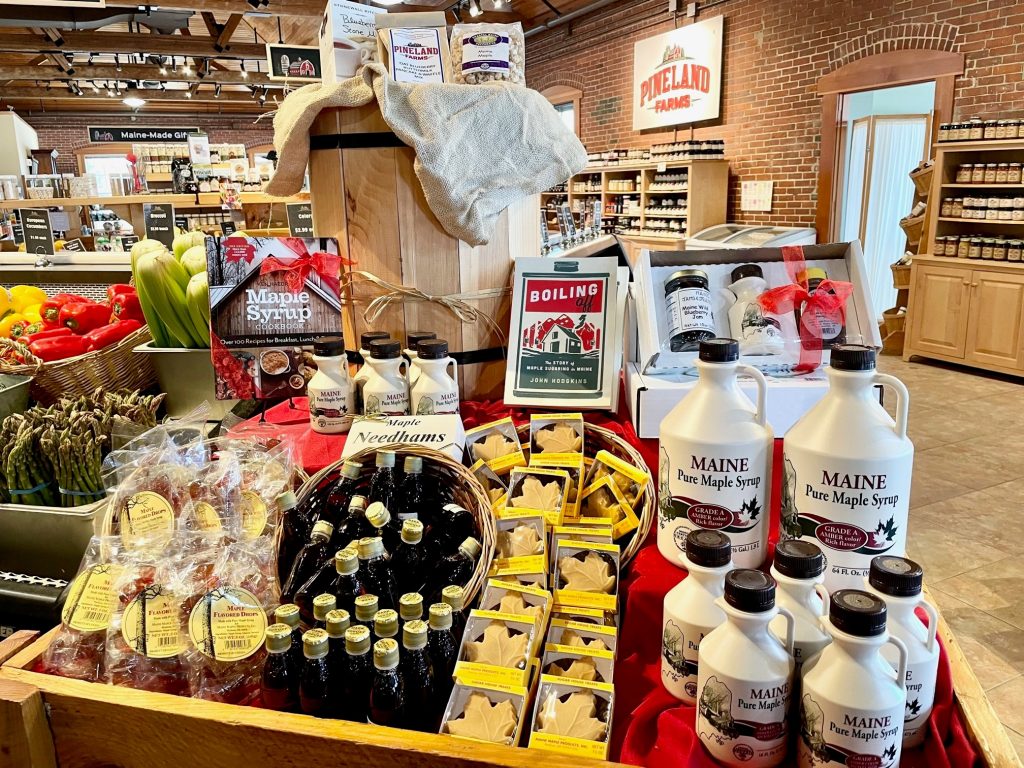 Thank you for following along and learning about the process of turning maple sap into maple syrup. We hope you visit us during Maple Week each year. Maine Maple Sunday is always the 4th Sunday in March. Visit the farm anytime of year with a 2 hour farm pass. For more information about Maine Maple Syrup Producers near you visit https://mainemapleproducers.com/.