April Vacation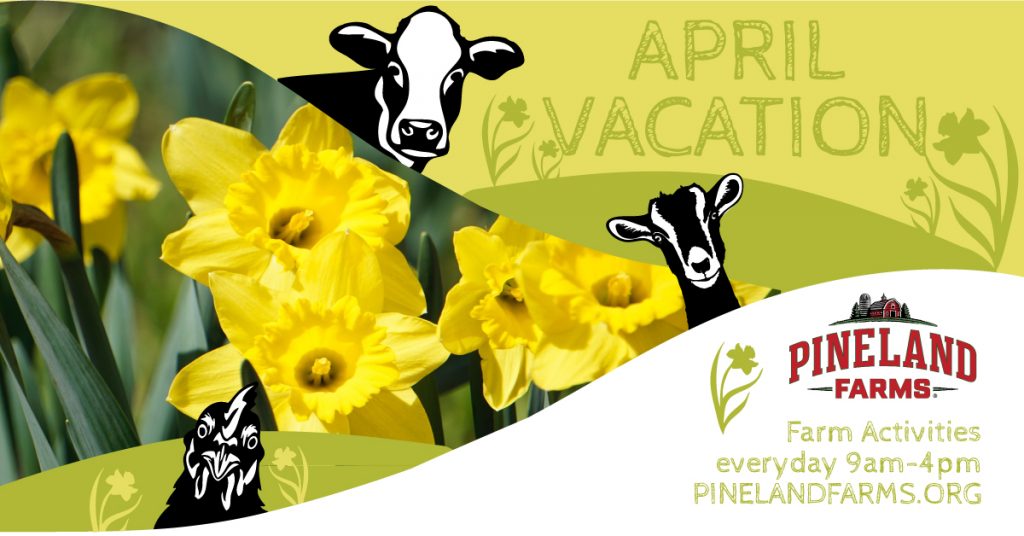 Join us this April Vacation for a week of fun for the whole family! There is something for
everyone, from outdoor recreation to farm education.
VISIT THE FARM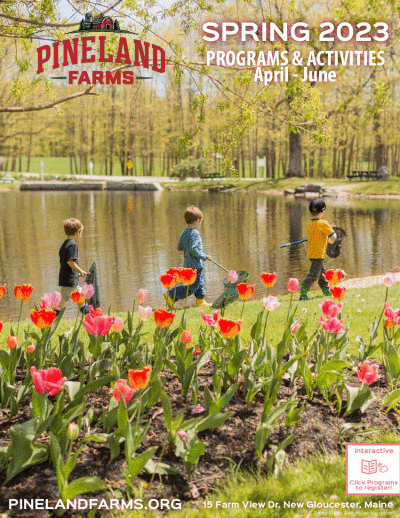 Two exciting ways to tour the farm will be available this week, Farmyard Scout
& Dairy Quest. Plus, additional educator-led hands-on experiences will rotate through the day. There are plenty of fun activities to do over April Vacation!
2 Hour Farm Pass Every Day 9am-4pm
FAMILY PROGRAMS
Farmyard Storytime Monday, 4/17 10am-11am
Woodland Wonders Tuesday, 4/18 10am-11:30am
Searching for Spring Wednesday, 4/19 10am-11:30am
Friday Farmers Friday, 4/21 10am-11:30am
Afternoon at the
Equestrian Center Friday, 4/21 12:30pm-2pm
OUTDOOR & FITNESS CENTER
(Mon-Thur 8am-8pm Fri-Sun 8am-6pm, activities subject to weather)
Indoor activities include candlepin bowling & open gym. Check our trail conditions for daily
outdoor activity updates. Ask about our group recreation events. Call 207.688.6599.
MARKET
(Open Daily M-F 7:30am-6pm S-Sun 8-6pm) Enjoy delicious home-made baked goods &
sandwiches for breakfast & lunch daily. Call 207.688.4539 to order.
VISIT THE POND
The Pineland Pond is located off of Rt. 231 (park near 16 Pineland Drive and walk to the big pond). The Maine Department of Inland Fisheries & Wildlife just stocked the pond on April 6 so it's time to get your fishing poles ready. Check their stocking report for more info and read our fishing blog here.  Keep in mind, even though the Pineland Pond is part of the Pineland Farms property, Maine Fishing Laws & Rules do need to be followed. A fishing license is required if you would like to fish in Maine. Luckily, the Maine Department of Inland Fisheries & Wildlife offers an extensive amount of information on the Maine.gov website that will provide you with everything you need to get started.